STRATEGY: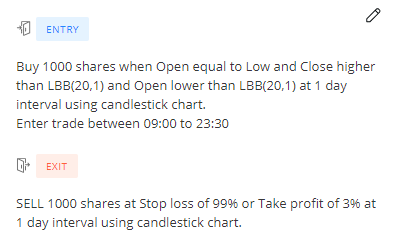 But when I backtested against one sample stock [ ADANIPORTS ] - it is giving me erroneous data -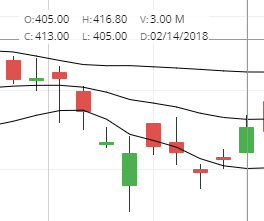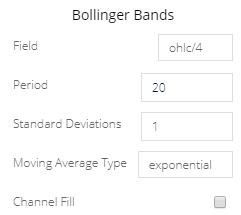 See the candle on 14th FEB - 2018. O=L is correct but the other condition is not fulfilling.
OPEN price is above the LBB (20,1)
Another similar example: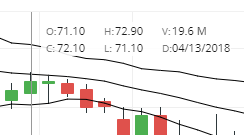 IDBI BANK - CHECK 13-APR-2018 DATA
Also if you check the DAY candle on 02-APR-2018. it should have appeared in the scanner. But it never appeared.
Please help !!