Has anyone tried the ARQ platform provided by angel broking? Specifically for stocks (not mfs/fds etc.)…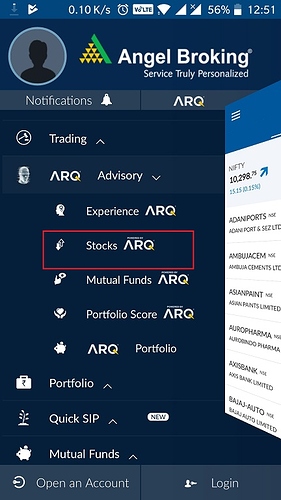 i would rather say broker giving u recommendations to buy or sell is all becasue they seek brokerage. but for any long term investments u can proceed with it. going for mutual funds and other swing trades are geniune for specific time period.
I dont trust angel broking nor would suggest anyone to be with them. I never had account with them but few people on this forum also share similar views calling their platform a S H I T !!
if you think that is good option of advice for you then it could be…pls try to chk in detail on which parameters they are suggesting stocks and try to verify with your understanding…if u can…otherwise if you cant, aniwes you will be listening to adviser so why not ARQ.
I am regular AB investor and am passively investing in ARQ.