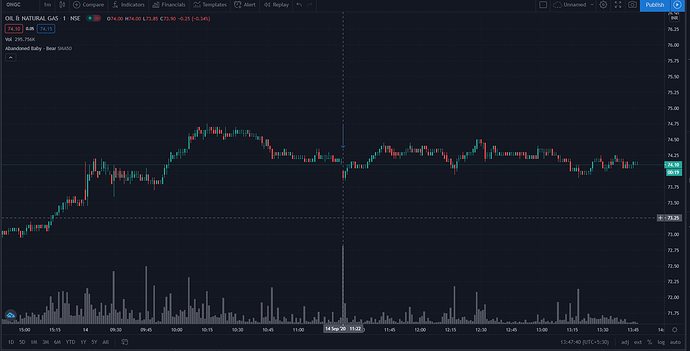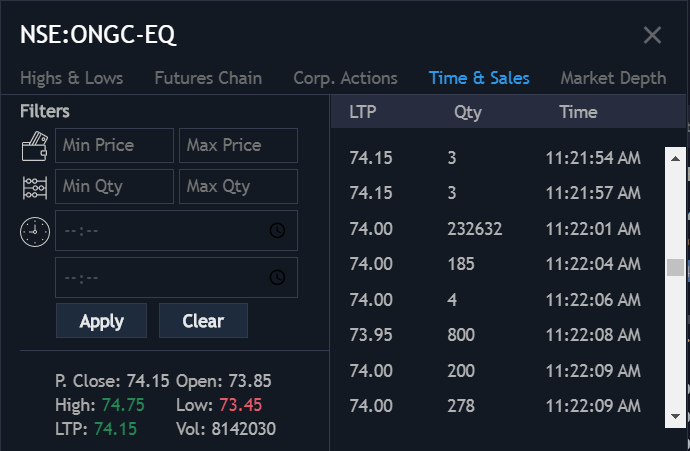 ONGC is an indexed stock, typically for these stocks, the spread is 0.05 like all the time,
I wonder how come there is a gap in the intraday price action (1st image) after 11:21 AM ?

Also, In the time and sales tape (2nd image) it is clearly visible that a huge qty transaction happened at the price level of 74.00
After which there was an immediate reversal from that level. Also there were large number of sales qty around that price level slipping down to upto ~ 73.85 price levels.
Was this a SL hunt for weak-longs ? If it was not, how come there is no foot-print of the intermediate price levels?