View on Bharati infratel for July and August month
It seems to not get stable near this zone.
Buying makes sense only after it closes above 615.
The stock might crash once Nifty starts to sell a bit, if you compare Nifty and its chart you would feel that.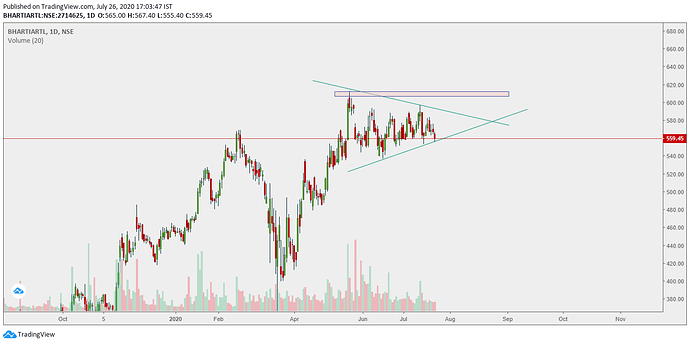 WOW! dude that was perfect. Did anybody cash in on the analysis. Why don't you do more of it in here?
Coz it doesn't sure shot works