Here's something you don't hear every day. Dalmia Bharat filed a complaint stating
Mutual fund units, valued at approx. Rs. 344 crores have been illegally and unauthorisedly transferred by the Depository Participant ('DP') from the demat account(s) held by our erstwhile subsidiaries, OCL India Limited ('OCL') and Dalmia Cement East Limited ('DCEL').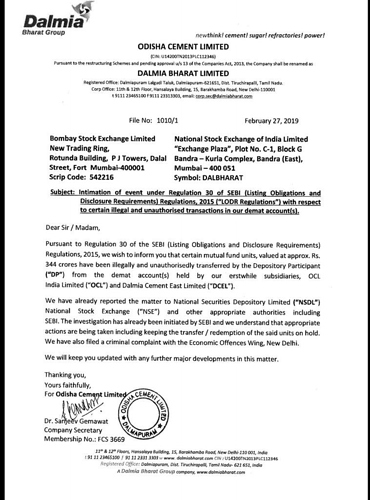 The broker (depository participant) in question is Allied Financial Services Private Limited. There are also other allegations against the broker regarding the misuse of client funds and securities. Here's the interim order by SEBI in this matter.