CLSA's report titled "Decoupled?" has some interesting data and charts where the writer Vikash jain talks about the points about how the decoupling for Indian markets may not last longer due to the following factors :
Differential between US and Indian 10yr GSec yields at a 13-year low
Simply put, this is the highest relative valuation that Indian bonds have commanded
versus US bonds in 13 years. Many factors determine relative bond valuations, but for
this extended relative valuation of Indian bonds to remain in place, investors would need
to at least be sanguine that annual INR depreciation vs USD will be less than 3%. With
forex cover of imports falling to nine months and geopolitical and commodity risks not
fully behind us, we find it difficult to rule out much higher currency volatility.
India's import cover is at its lowest since 2015
US Fed is targeting a rise in unemployment keeping in view negative real yields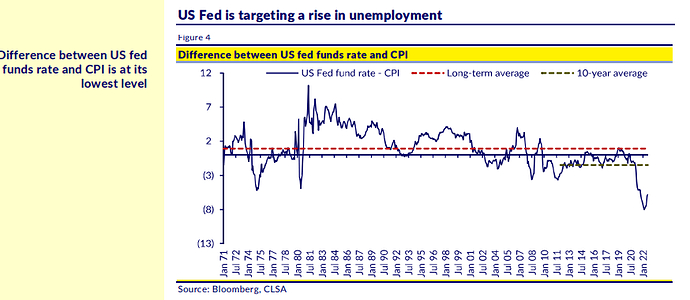 Low margin of safety and mean reversion are derating risks for Indian equities