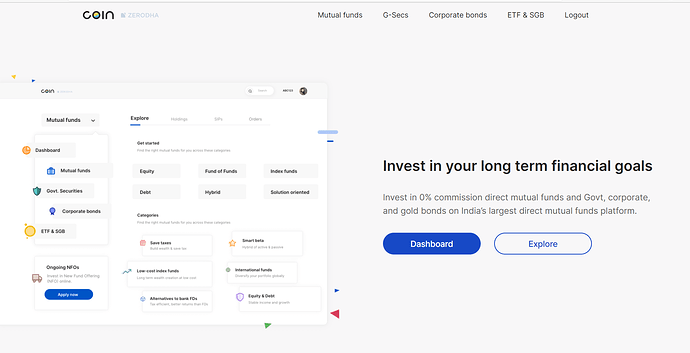 Long time finally updated - super awesome @Bhuvan great work
That's a great one! Congratulations to zerodha team.
Just curious, Will there be Kite 4.0 this year ?
What is awesome about it?
do we get CAGR?
can we sort by CAGR or XIRR?
All i see is just a bunch of UI changes.
We need XIRR column on holding display
yes you can get @trader_dude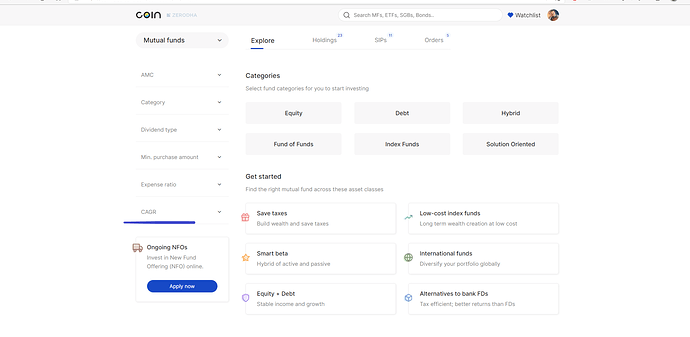 Where is the CAGR of my investments?
CAGR of MFs is present in Coin 1.0 already.
I don't see what is new in Coin 2.0.
Any change log ?
What is awesome here ? It is again a UI ramp up!!
Where are useful features ? Where is the Change log for V 2.0 ?
Is it also possible to add feature to customize the holding column to add XIRR and Expense Ratio ? It will be easier to track
+1, didn't find any change except UI.
XIRR is shown in your holdings for each fund.
Let me think about this.
No plans as of now. Would just add a lot of complexity.
Didn't like the new UI at all. Looks like an app on the desktop.
You give charts for each and every MF. Period are from 3months. Like Morning Star, for the charts, you can also start from week, 1 month etc additionally you can add two years charts. Its well and good. On Paytmmoney they give from 1 month CACG. Since you all have the data you can give from 1 week CAGR ETC…
OK… If displaying XIRR column adds complexity, at least, when we download CSV/XLS , it is possible to have extra column for XIRR (and experience ratio) ?
@siva any big upgrade in kite in this new year