Let's face it and post my daily trades.
So i took only one trade on TataMotors at 11:56 On short side.
Taken only 100 shares with a stop loss of .80 paisa per share.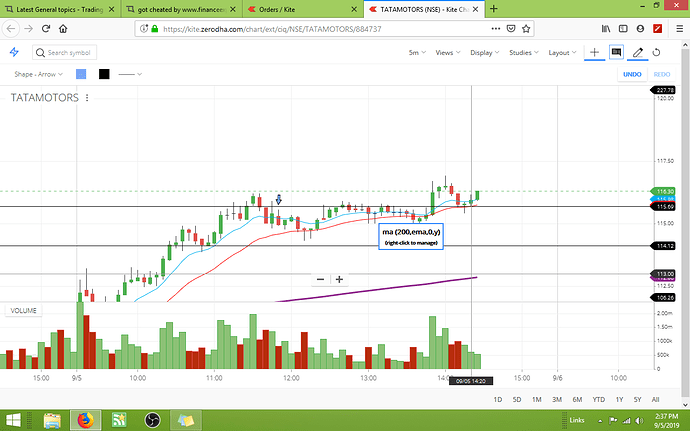 Why i took the trade cause tatamotor was trending higher and it should exhaust and touch a decent support level of 114.10-114.15 .
For next few minutes it trended in my way reaching down by .60 paisa but then bulls came i was out hitting stop loss.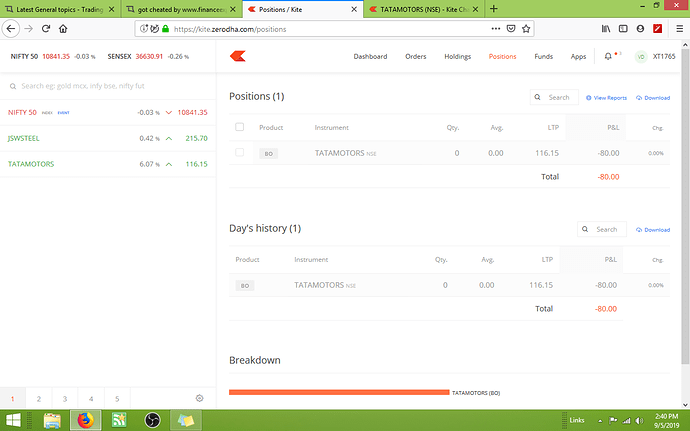 Thank you ,