Is it a Bull… Naa… Look again.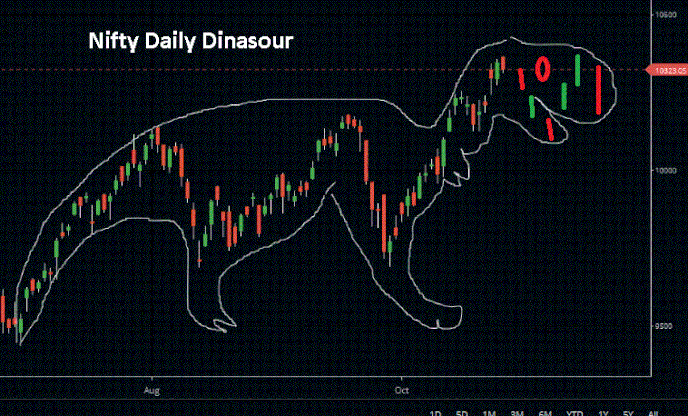 Guys let's be clear it is NOT a bull… It's a DINASOUR pattern . The deadly T-Rex type. That is a problem …Why
You need to just recollect history. I mean look what scientists have been saying about what happened very very very long time ago (or else you may watch land before timeline).
Dinosaurs were thought to be most powerful creatures on earth and almost crowned as rulers of the earth. But… what happened next is history. Suddenly out-of-nowhere asteroids came dashing down & killed them all.
So how long this Nifty T-rex will survive?