Hi Frnds,
Does anyone have any idea why the next expiry Future contracts are blocked for Silver ? My order is rejected stating that it's due to the lack of liquidity. I contacted CC team and they replied that it is blocked by their risk management team.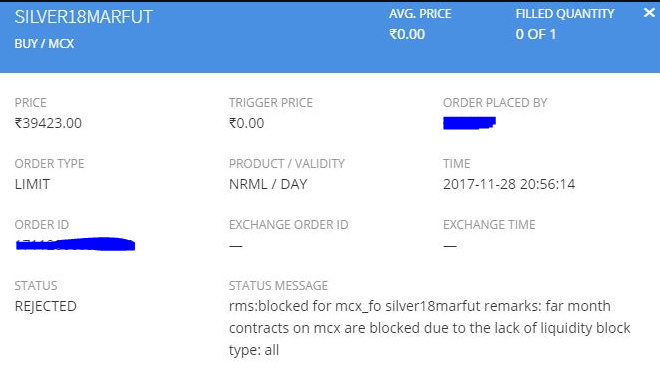 I got the following similar thread where a person pointed to some other thread as an answer, which I feel is irrelevant.
Can somebody help me why it's blocked by Zerodha ? and is there a way to get rid of this restriction ?
Thanks
A Trader