I guess many have already heard the news that the US Federal Reserve will hike interest rates in mid-March. The Fed will tighten monetary policy, which means it will successfully raise interest rates. Not all at once, but over the next two years.
The increase in interest rates is mostly due to rising inflation. Jerome Powell, the chairman of the Federal Reserve, said in the recent interview. He agrees that the economy's situation is uncertain and that there is a high risk of inflation.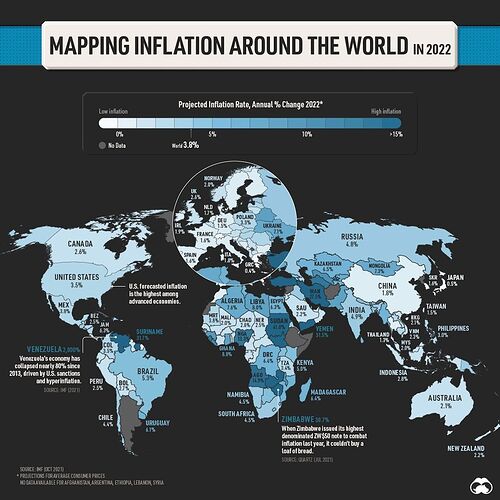 For those who are unfamiliar with the Federal Reserve, the Federal Reserve is the United States' central bank. Like RBI in India.
The question is, will it have any impact on us? Yes, The fundamental foundation of all interest rates throughout the world is the US fed rate, It is used by India and other developing economies. When the US Federal Reserve raises interest rates, all central banks across the world usually follow it.
A Big Hit in Borrowing Costs.
The increase in interest rate will have an impact on mortgage loans and all other types of borrowing.
Let's say an Indian company has taken a floating rate loan from a global commercial bank and now has to pay extra interest as a result of the interest rise.
In mortgage loans, they are offered in both fixed and floating-rate loans. There isn't much to be concerned about with a fixed rate because the interest is fixed for the duration of the loan. But, when interest rates rise, floating-rate mortgages become more expensive. This will also lower demand among individuals looking to buy a home, leading to lower sales for realtors.
Again, a car loan or any large expensive purchase will cost you extra due to an increase in interest rates.
Fewer mortgages, less car loans, less purchases of other durable goods, which indirectly slows the economic growth.
I mean, if economic conditions improve, the fed might lower the interest rate. Although no one knows how much the interest rate will be changed.
Also, as interest rates on borrowing will increase, interest rates on savings accounts and FD sorts will rise as well.
Lastly, thanks to covid, central banks all over the world were either slashing interest rates or printing money to pump the economy. There was easy availability of funds which helped to the bull market's rally.
So, what do you think? Is the bull market likely to come to an end as a result of the Fed's rate hike? Or do you think this bull run continues and will reach new highs?