how to find major stocks of any sector???
You can visit following Link,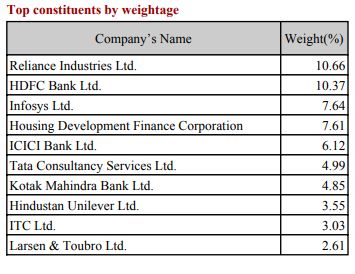 This is for Nifty50, visit NSE website to find others.
You can check out NIFTY Indices website, you will get all the data.
what weightage conveys???
like in nifty50 reliance have highest weightage…so what does this mean???
I think you are referring to Free Float Market Capitalization?

It means how much it contributes to the Nifty move.
As Reliance and HDFC Bank have highest weightage , movement in these stocks have max impact on Nifty.
In any Index weightage works in the same way.