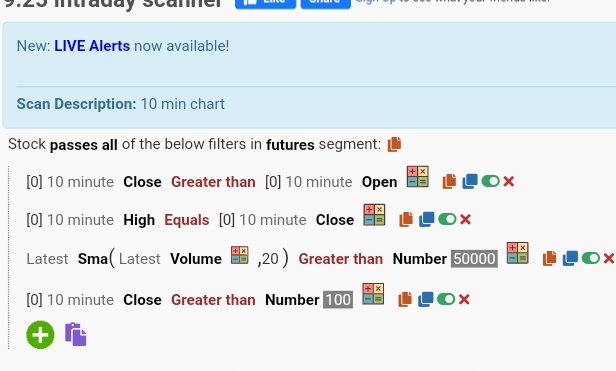 Hi @Kushal_Patel, you can use the following condition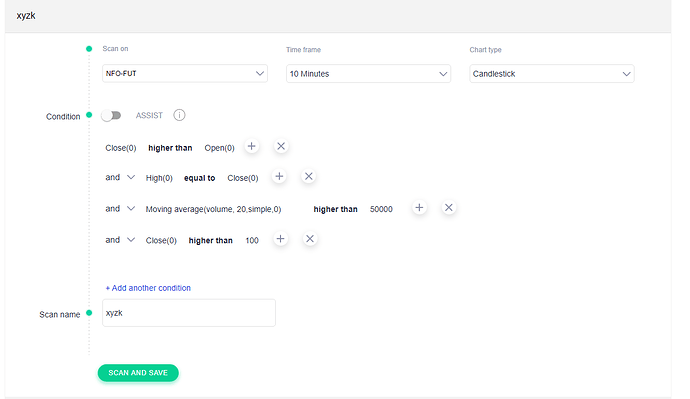 Hi Krishnedu,
Thanks for help and quick reply👏
Conditions I have tried but not it's not giving results as I need
Condition requires as below:
Day's 1st candle's close price is higher than open
Day's 1st candle's volume is higher than 50000.
Results: Bullish 1st candle with higher volume.
Can you please help me to create scanner.
Thanks again😊
You need to replace OH & C with Opening Range (0pen, 10 min) and Opening Range (High, 10 min) and so on for this. Similarly, 20 SMA volume should be replaced with Opening range volume.
Opening Range is used for referring to the day's first candle.