What is galaxy ipo scrip name in kite ?
GALAXYSURF
Code: 540935
But you won't find it on Kite atleast for now because it is not listed yet.
GALAXYSURF
If this stock is allotted to you through IPO, then it will show in the kite holdings on listing day morning before 8 am. On same day you could add this scrip in kite market watch from NSE or BSE exch and you can place BUY or SELL order.
Listing of Equity Share of Galaxy Surfactants Limited (IPO) on February 8, 2018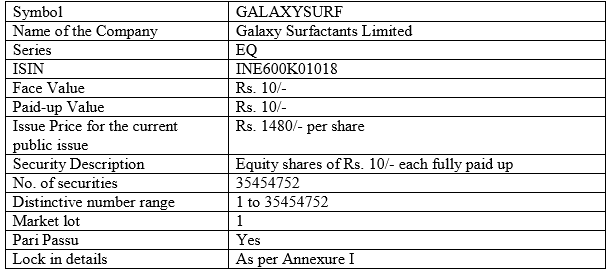 But today not see in search bar galaxysurf