Friends get ready for buying in reliance around the levels which I have marked on chart i think reliance must come to these easily when earnings results will get declared. It might stay stagnant after earning and after that breakout upside till 2300 easily on downside in worst scenario we can see at least 1350.
I can be completely wrong just my observations. But if you are an long investor then i think you will not worry.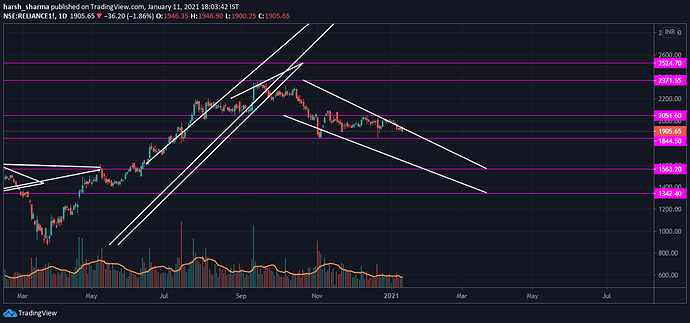 If you are an swing player Observe reliance daily chart then you will get good opportunity to buy around March end. Mostly after march it started going up. But investors can accumulate on dips if it goes down and down only till march.