It is kind of surprising to see very little coverage of this news in the media. Global Freight charges crash by 50% in last one month.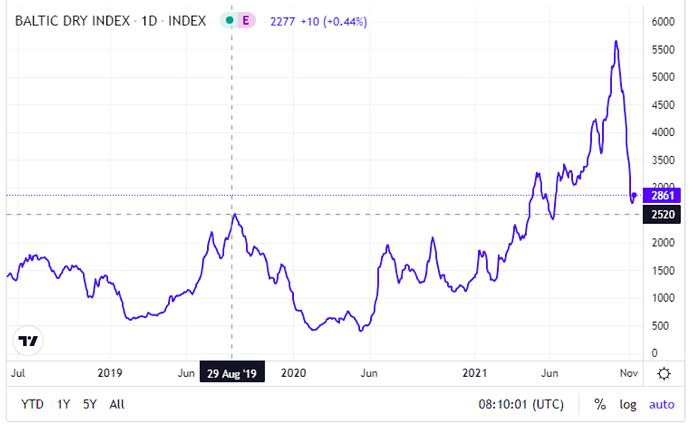 The last time it went down this quickly, it did not end too well. (2008 Crisis happened)
This interesting twitter thread covers in detail about what this move may mean to the Global Economy
Check this interesting observation regarding the correlation between market crashes and steep fall in Baltic dry index which is worth noticing.
https://twitter.com/DarkPoolTrade/status/1458404292268736515?s=20

But here comes the interesting part, With inflation being at 30 year highs in major economies like USA, Is the fall in freight charges a good news for global economy? (signalling ease in supply disruptions) or is it a really bad news (Signalling steep fall in demand)
What do you think?
Is this a case of
Ease in Supply chain disruption (Good News)
Steep Fall in Demand (Bad News)
Tough to say