I do nifty / bank nifty options trade, usually BNF. Now the problem is I took the trade on momentum and exit at safe 20 to 30 points or holds for 50+ if the momentum is still in my favor same for SL 20 to 30 according to momentum. But the problem starts with the momentum and speed of placing an order and many time bnf momentum win the race and I face loss.
I have a request, I know when I place an order at which points should I exit either SL or Target. But calculating it in percentage (%) during the placing of an order is quite tuff for me. can it be possible to switch % place to exact value like if we take an entry of 300 at the same time when we place SL it will -30 and target +50? that's it.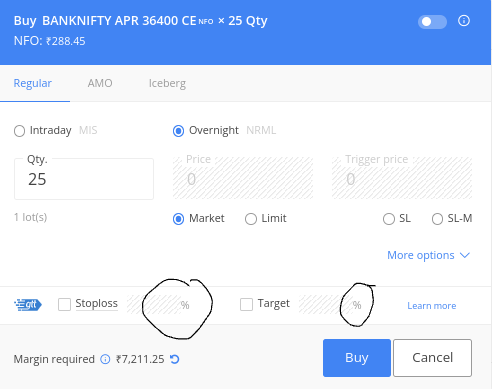 please make it easy so that there will no hassle for gtt creation.