What are the steps for applying for CPSE ETF FFO which is open between 15th to 17th March 2017.
About CPSE
CPSE ETF is an open-ended scheme listed on the exchange in the form of an Exchange Traded Fund (ETF). CPSE ETF tracks the Nifty CPSE - an index comprised of government-owned stocks which are India's Maharatnas & Navratnas. CPSE has a historical dividend yield of over 4%.
The scheme opens on 15the March and closes on 17th March. The issue size is 2,500 crore.
How to apply?
Go to the Zerodha CPSE page.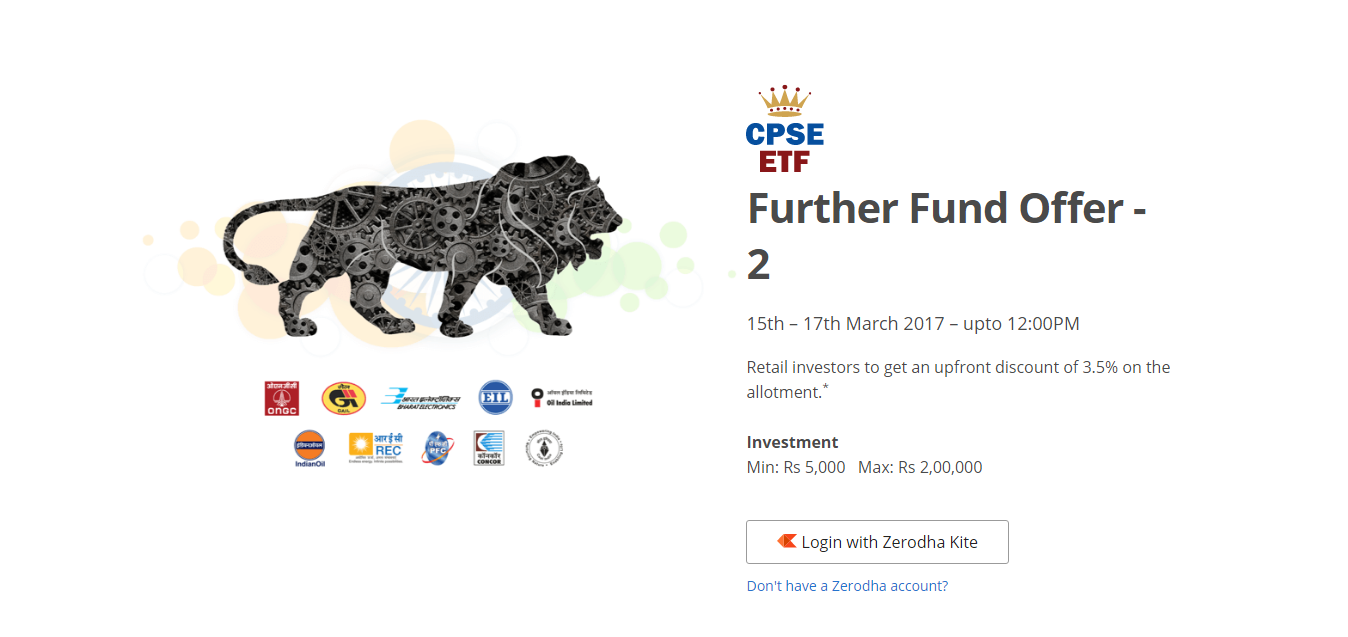 Click on login - you will be logged in using your Kite credentials.
Enter the amount you want to invest (Min: ₹5,000 Max: ₹2,00,000)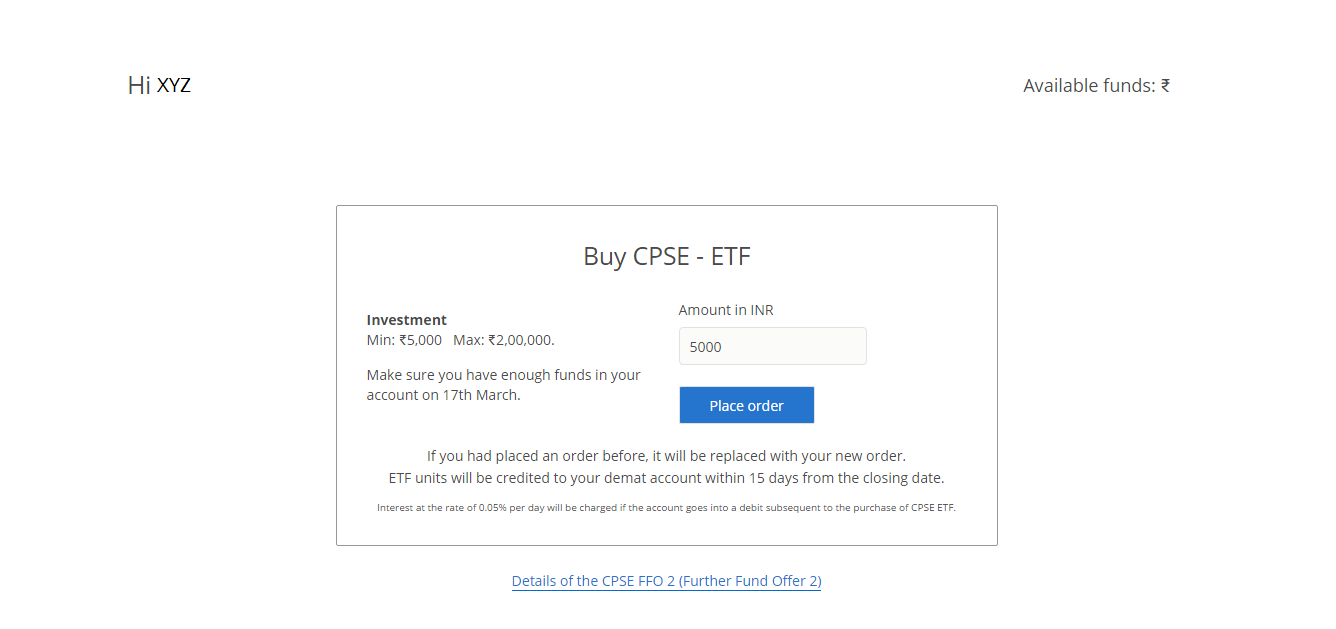 Once your order is placed, you will see a success message stating that your order has been accepted, as shown below.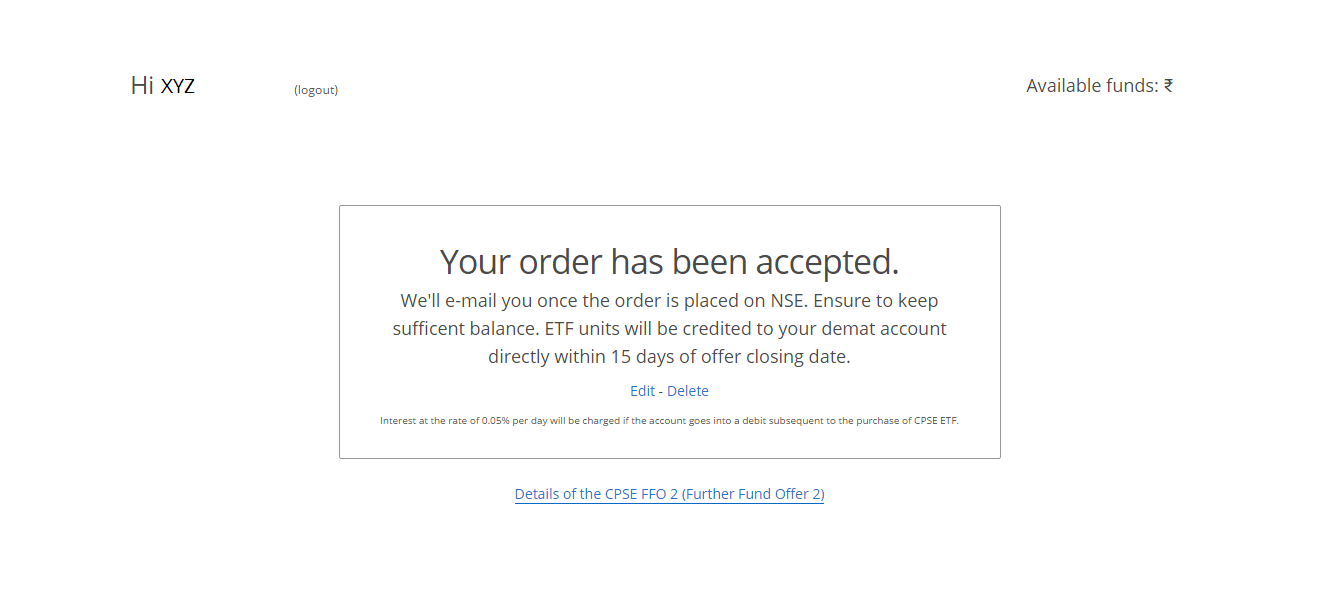 That is it. Short and simple.
Click here for the scheme document.