Please explain with an example.
Hey,
The Kite chrome extension does two things. One it allows you trade without having to keep the Kite webpage open.
It also renders buy and sell buttons directly on certain popular financial sites like Google Finance, Yahoo Finance, NSE, Tradingview, and others sites.
Hope this answers your query.
Hello,
This is the complete Kite Chrome Extension Tutorial. This video will cover all the aspects and uses of the extension.
Now coming to the additional feature of the Extension - It superimposes over widely used external charting platforms such as Google Finance, Yahoo Finance and TradingView. You can also use it on NSE India.
It superimposes with a direct Buy and Sell button. You have to first load the stock in any of these platforms and then the Buy and Sell button will appear.
Let's see this with Google Finance -
Once you've added the Kite Chrome Extension, you will get a direct Buy and Sell button when you load a stock on Google Finance.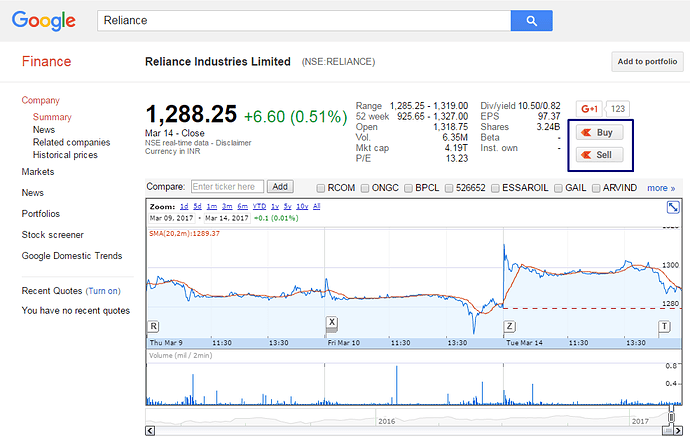 Once you hit the Buy button, you will get a 'Place your order' window. You have to hit the edit button to design your order.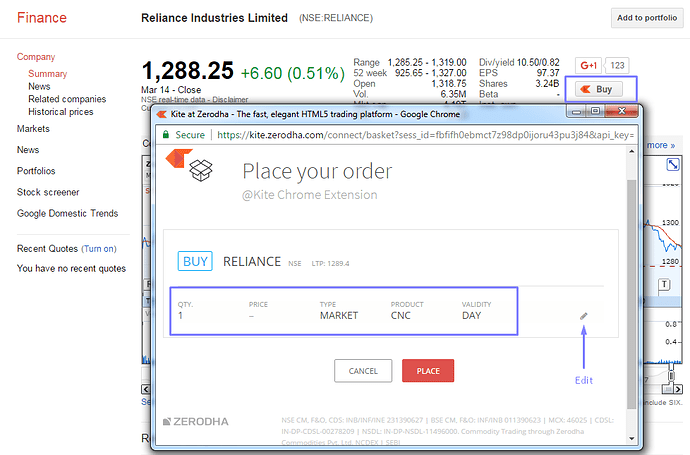 Once you hit the edit button, it will pop up the Buy Order window where you can choose your Product Type, Order Type, Price and Quantity.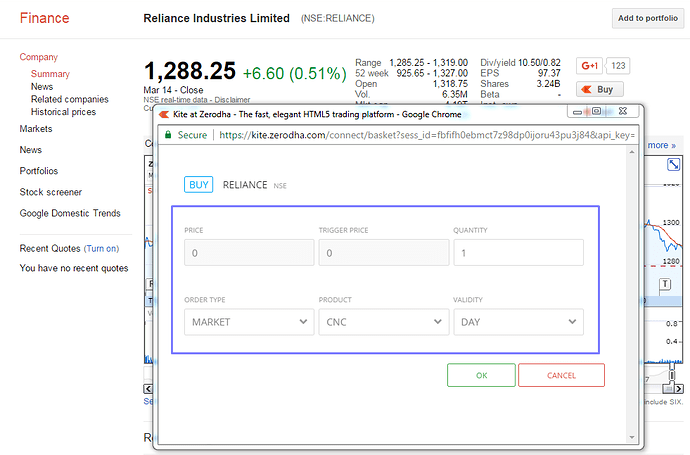 You will then get a confirmation window where you can either Place, Cancel or Edit your order again to change any of the above given parameters.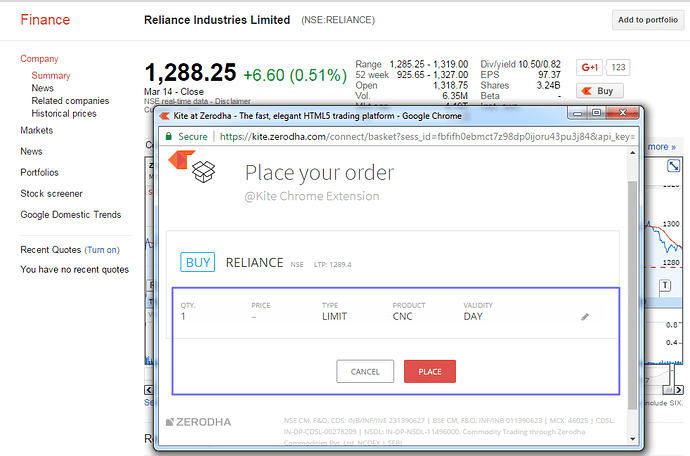 Once your order is placed, you can access it from the Chrome Extension.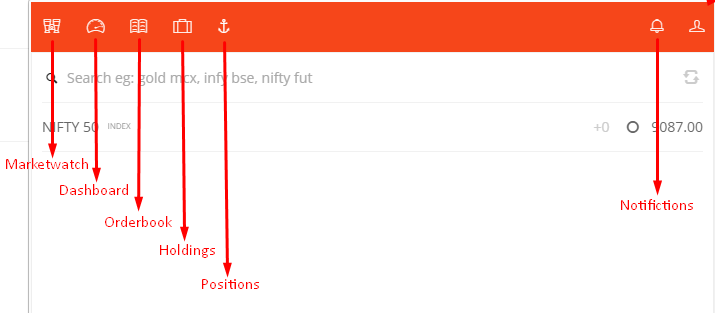 You can see your Order placed by selecting the Orderbook icon. You can monitor your positions by selecting the Positions icon.
You will also receive a notification when your order is executed.
I am not getting kite extension buy/sell button on my Trading View, please guide how to get it
@BharatW Are there any plans to add support for the bse website? because BSE website looks well organised to view financials, SHP etc when compared to other websites