How to apply for IPO using ICICI Bank ?
But that is for applying IPO through HDFC bank in icici its different .
I also have the same question.
The process largely remains the same. Login into your ICICI internet banking portal, search for the IPO/ASBA section and fill in these details and apply.
PAN
DP ID
Client ID
Bid quantity
You will find the IPO option under Invest Online menu in ICICI bank.Rest of the process is same as mentioned by @Bhuvan
@Hemant_Jain, @skr245
Here's the process if you're applying through ICICI Bank:
Once you login to your ICICI Bank netbanking, select the 'Investments & Insurance' tab and click on 'Invest online'

You are then taken to the 'Invest Online' page

Select 'Online IPO' here and confirm the account number in the next page

You will be asked to confirm your account details in the next page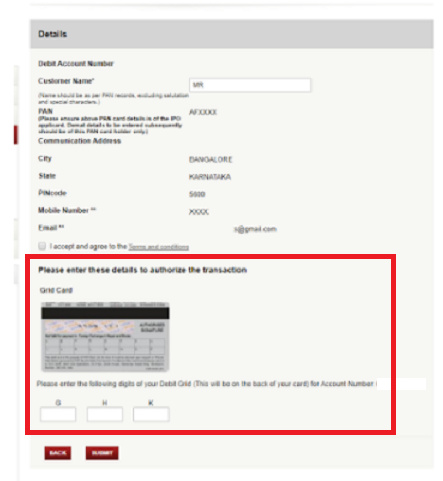 You will be asked to confirm the digits mentioned on your debit card on the grid from A-P and then click "Submit"
You will get another confirmation screen with the following details: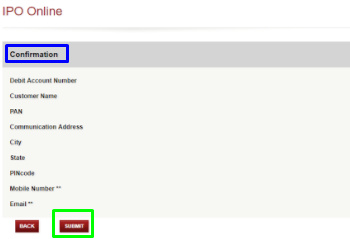 Click on "Submit" to proceed with the application
You will be redirected to the ICICI direct page you will see all open IPO issue names.

Currently, there are 2 IPOs open, hit 'Apply' under the Action Tab for the IPO you wish to apply.
If you plan to apply for the Indian Energy Exchange Ltd IPO that is open in the Price band of 1645-1650.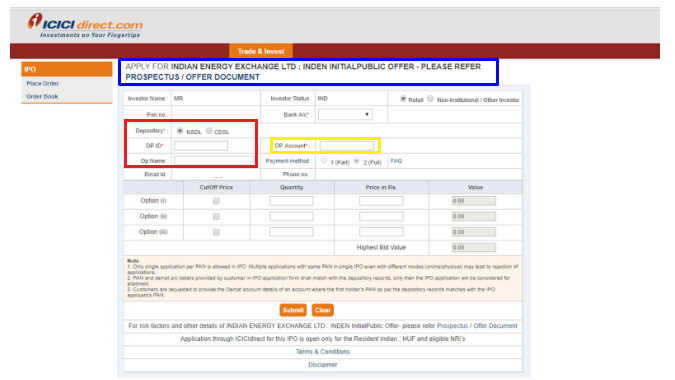 To apply for the IPO you need to know you demat number which you can be found in the profile section of your back office Q. Your demat ID is a 16 digit number.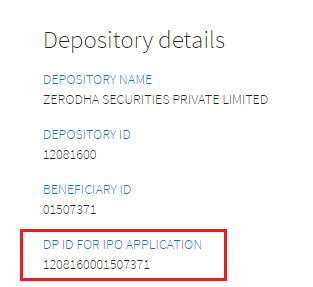 .
Depository Details - Select Depository as CDSL. Zerodha is a Depository Participant(DP) with CDSL.
Enter DP Name as Zerodha Securities
DP ID: 12081600
DP account: 01507371
Please note, if you have an ILFS Demat then your Depository is NSDL and you have to enter the 8 digit DP ID and 8 digit DP Account Number separately
Click on "Submit" after which your IPO order will be successfully placed!
Good luck
Thanks for detailed explanation.
When i select CSDL. You no longer need to enter DP ID. Only the DP account.
Now my question is When i enter only DP account What wil it be?
14 digit dmat account?
only beneficiary id?
Thanks in advance.