A Demat Trading is an account that holds stocks and securities automatically in place of the physical form. Therefore, in order to pay money for or sell stocks, one requirements to open a demat account.
Nowadays, no one trades in physical shares any other. As almost all trades have to be established in the Demat Trading form, it is essential for trading and investing. It is a secure and safe technique to hold your securities.
This Demat Trading online account is incorporated by way of your bank account facilitates trouble-free and immediate transfer of funds. You will be free to a sequence of advantages.
tradebulls.in
Go to NSE Portal ...I share Link
https://www.nseindia.com/invest/resources/download/IWK_English.pdf
https://www.nseindia.com/invest/content/intrstn_invst_cncpts.htm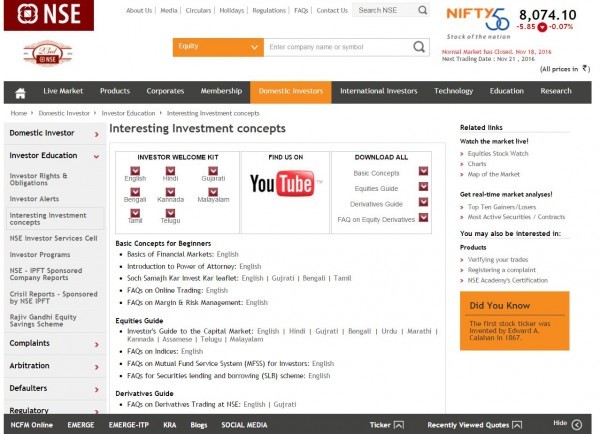 From second link you can download all
Basic Concepts    
Equities Guide    
Derivatives Guide    
FAQ on Equity Derivatives