there are lot of videos on you tube about streak strategies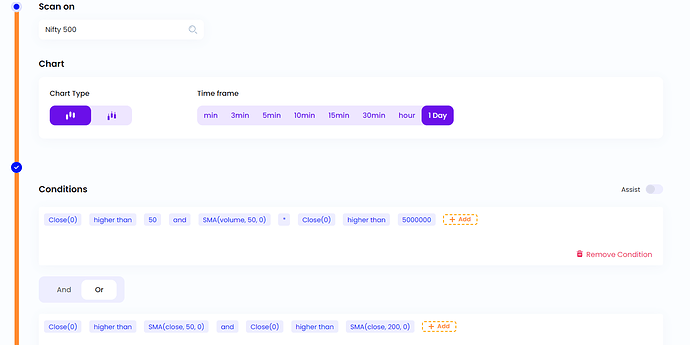 Please note that we could not create the second set of conditions since the indicators- 'T3ma slow' and 'T3mas fast' are not currently available in Streak. However, we have noted it down and passed it on to the concerned team for further discussion. We shall try to accommodate you in our future updates.
This T3ma fast and T3ma slow are user defined custom indicators and not a part of indicators provided by Chartink platform.You need to know their calculations so as to implement in streak.