Mr. Alok Jain, in this tweet has shared 2 charts which are super interesting.
1. Nifty IT in USD Terms mimics the performance of Nasdaq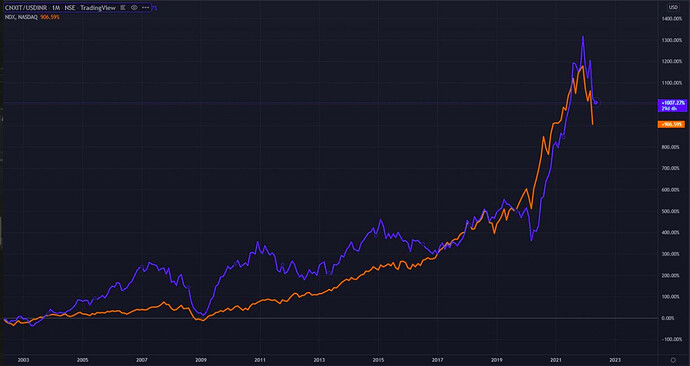 Indian IT Index in USD terms has outperformed Nasdaq big time if we look at slightly longer timeframe.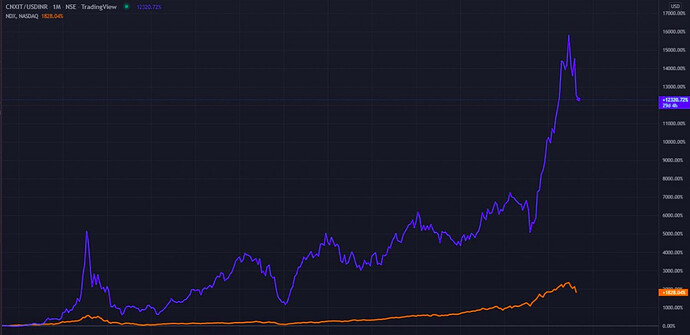 Questions worth pondering upon
Why do you think has nasdaq under-performed Indian IT index in the last decade inspite of having the most smartest and growth oriented companies at a scale much larger than Indian peers?

Is Nasdaq undervalued and Indian IT overvalued ?

Going forward - What is the most likely scenario when it comes to returns and performance ?