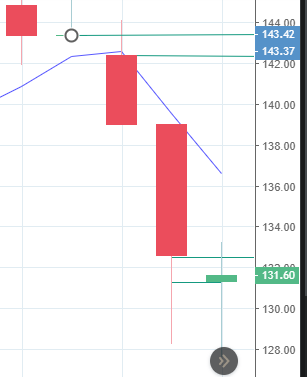 Beware, even in intraday the market can gap down, especially in illiquid instruments like options. Irrespective of the type of order, If your trigger price is jumped in the gap down or gap up then your order will not get executed.
In both the cases shown above, the market gaped down in 5 min interval, then it went up higher and lower. So if the trigger price was missed during the gap down, it would have got executed within the next 5 mins. Odds and patience were in your favour.
We can infer that, the odds of such gap downs are once or twice in a 100 times. Still it is significant, if you are carrying more contracts. You have decide between automation, and risk when you are using such orders.