An ideal portfolio should have a mix of multiple asset classes like equity, debt, and gold. Diversification helps you reduce risk and behave better.
Everybody knows how to get equity exposure, either through stocks or equity mutual funds. But when it comes to debt, most people don't know all the available options.
If you want debt exposure in your portfolio, government bonds are the safest option. Treasury bills (T-bills), GOI-dated bonds (G-Secs), and State development loans (SDLs) were available for investment on Coin, but we have now moved them all to Kite.
To invest in government bonds or SGBs on Kite, follow these steps: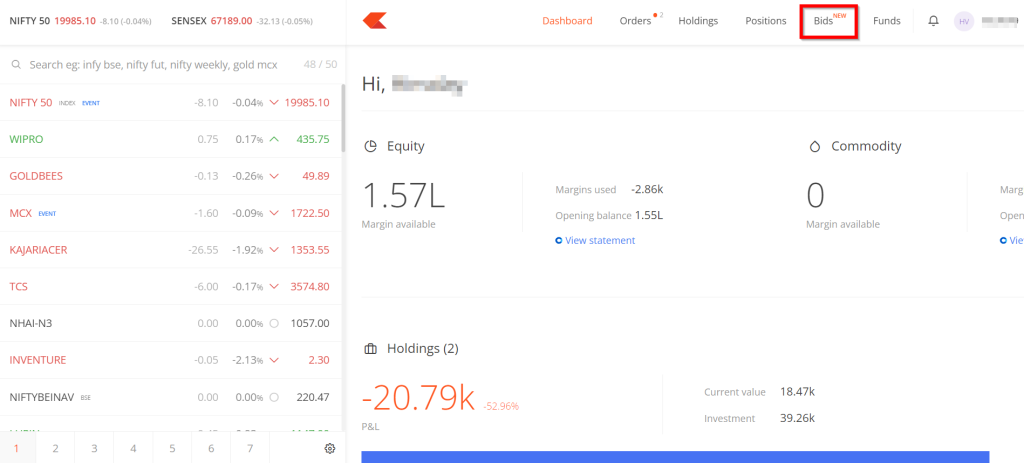 Click on Govt. securities.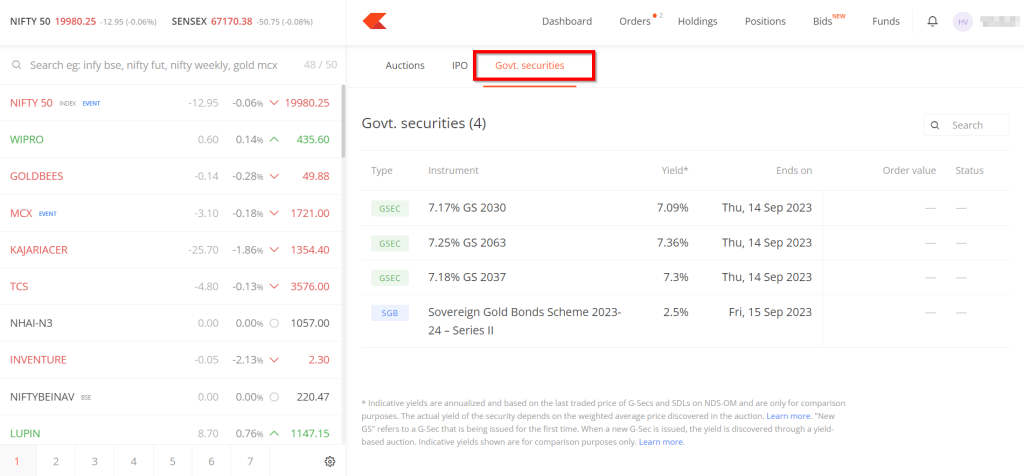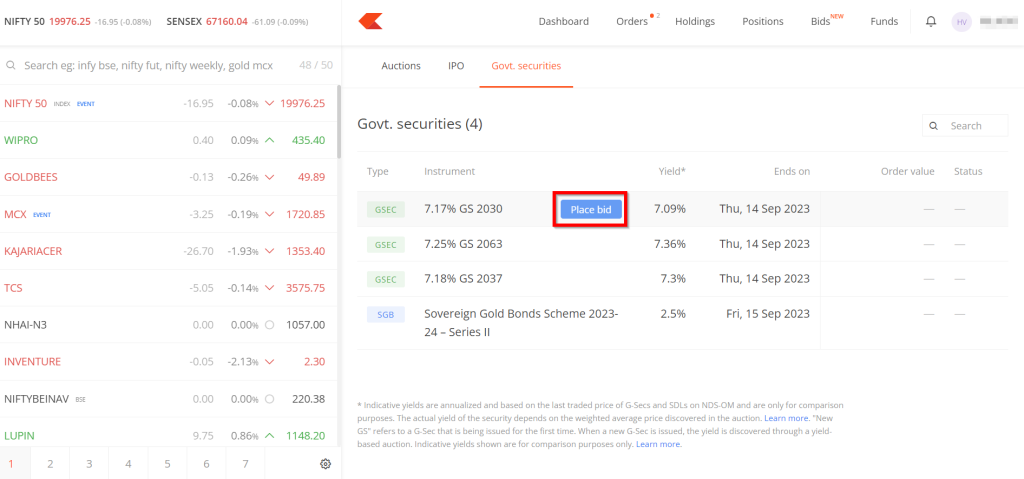 Enter the amount.
Click on Place bid.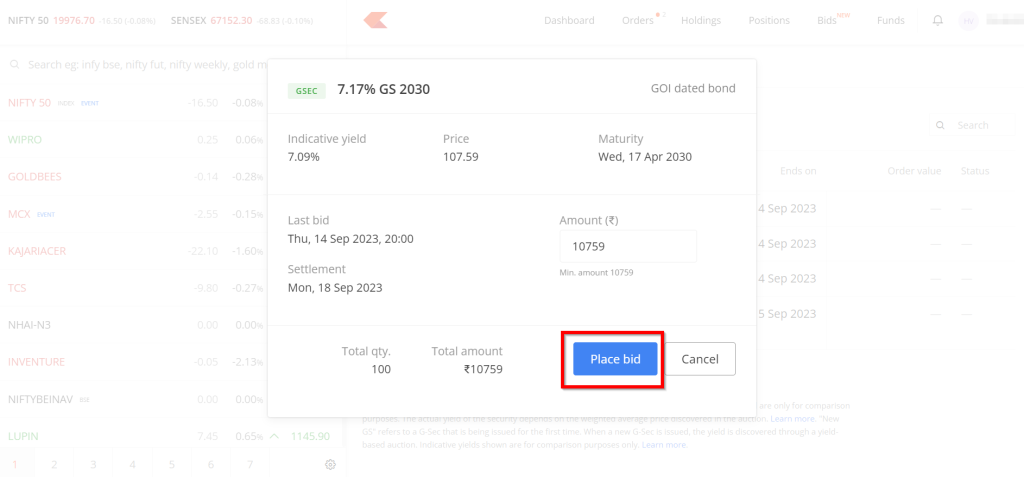 Note: Government bonds and sovereign gold bonds are available on Kite web and will soon be available on Kite mobile.