Is there any good trading strategy available using PSAR and Aroon on Streak?
Hi @Wizard_1819,
On Streak you can literally create any strategy you want, including the once with PSAR and AROON.
Although we don't recommend strategies, if you have any specific criteria in mind we can help you create that.
Our discover page, has some really technically sound strategies which make use of psar and aroon, a snapshot of which has been attached below, this will surely help you get started and create something that works great for you.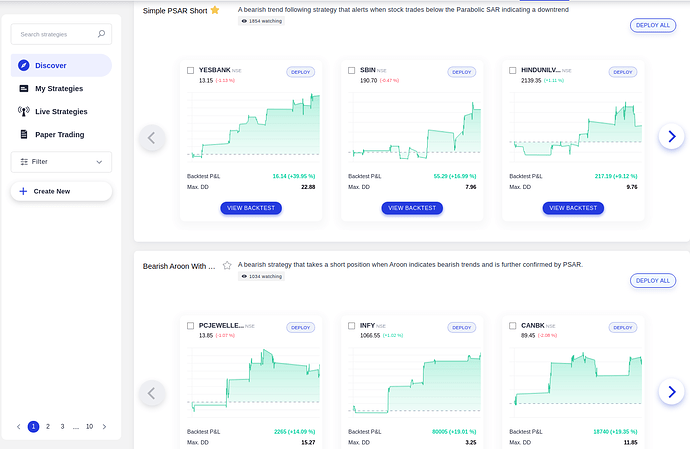 thanks a lot. Was very helpful !!!