Chrome suggests a password when I try to search an instrument in Kite web watchlist search field. It stops suggesting randomly after I do a hard refresh a couple of times.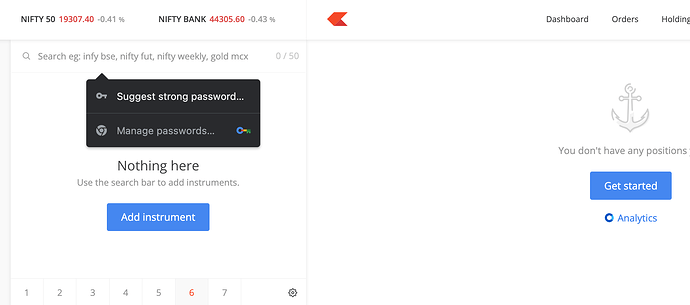 I am on latest build of Chrome (Version 116.0.5845.110). It has been happening since last couple of Chrome builds (since last few days).
It seems Chrome is ignoring autocomplete="off" attribute.