Please help me to create the conditions in Streak: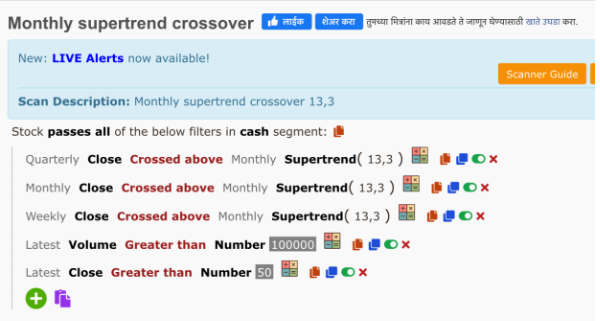 @Market_Monarchs Check out the image to learn how to create the conditions:

The first condition that is shared in the image cannot be created since Streak does not support quarterly timeframe currently.
Also, the conditions are run on the whole cash segment in the chartink image you shared. However, we have run the scanner in the 'Nifty 500' basket as you can't scan the whole cash segment currently in Streak.