I did many mistakes in my intial days of trading and lost some amount due to many of my mistakes mainly because of the habit of exiting the trades too early when in profit.One good thing i had done is i lost only what i have and did not enter in to any debts.
I took a break of around six months and actually wanted to stop permanently but i don't know why my heart keeps on telling me that i should be trading and should not exit the market like a looser.
I reviewed my mistakes and started fresh with fresh rules and checklist and spending more time to analyse the script while entering. I only paper traded and is profitable for the last three months.
I was actually interested in F&O segment and was aiming to arrange a capital of 10L before starting actual trading. In the mean while i thought i will start with initial capital of 10k and will do trading in cash market. My risk mangement strategy is max loss in a single trade shall not exceed 2 percent of my capitaland RRR should be above 1.5 to enter a trade. The thing is that i wont be able to do shorting in cash market even if my system generates a sell signal but aleast i can enter all longs to get the actual emotions which i will miss in paper trading.
I will be posting my trades here with screenshot just for my reference and learning purpose.
Today i enetered Heromotocorp at 2812. My target is 2925/2990 with SL at 2710.RRR is around 1.7.
Any suggestions are welcome and u may also post your own ideas/trades.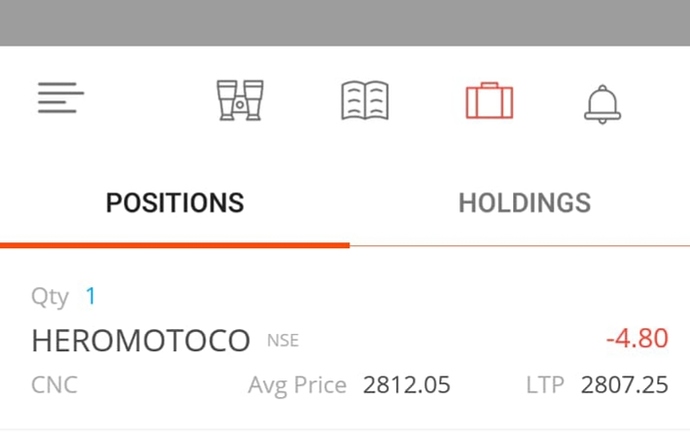 Thanks in advance.
P.S. : My system of trading is positional only and not intraday.