Some interesting data points about nasdaq currently :
Almost 2/3rd of the Nasdaq Stocks are in Bear Market (Down more than 20% from Top)

35% of Nasdaq is down over 50%

Nasdaq is hardly 3% away from ATHs
I found some interesting charts of nasdaq on twitter
1. Without the top 5 Stocks, Index is actually down 25% YoY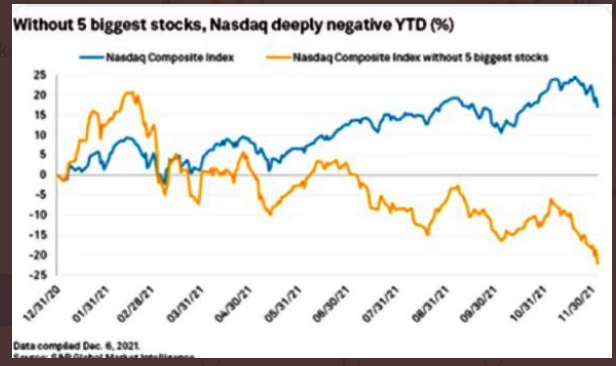 Source : Rafael Balboa's Tweet
2. Such Breadth deterioration has occurred only during the peak of tech bubble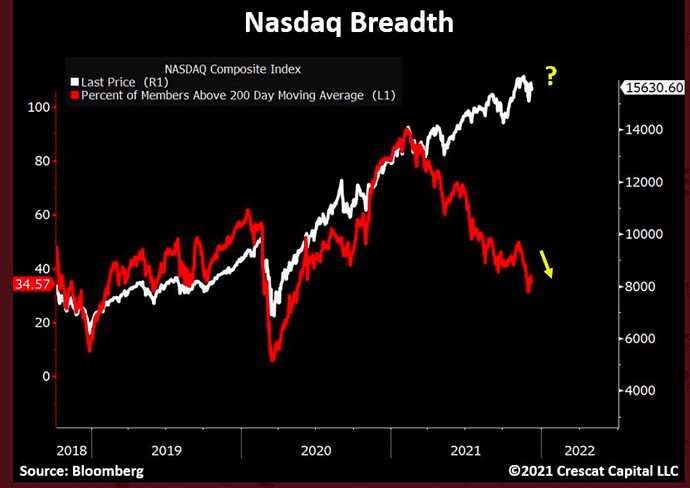 Source : Otavio Costa's tweet
What do you think? History is gonna repeat and the top 5 will also follow the rest of the pack or will the under-performance reverse for the rest of the nasdaq and the index continues to scale new highs?