Taking reference from NSE Bulk deal details
Big players are risking big money , earning big money & also loosing big.
In case of Just Dial many traders bet big money earned Example Khandwala Commercial bought & sold QTY-450693 with just profit of 0.39 paise( capital 23.5 Cr/ or 4.7Cr - margin money ) earned 1.75 lkh
where as HDFC mutual fund bought 680000 on average price of 521.435 , on closing basis price of 496
HDFC Mutual fund lost -1.729 Cr !!
Ultimate looser – Investors.
in case of Ruchi soya Both guys lost, -24.67 lkh & -85k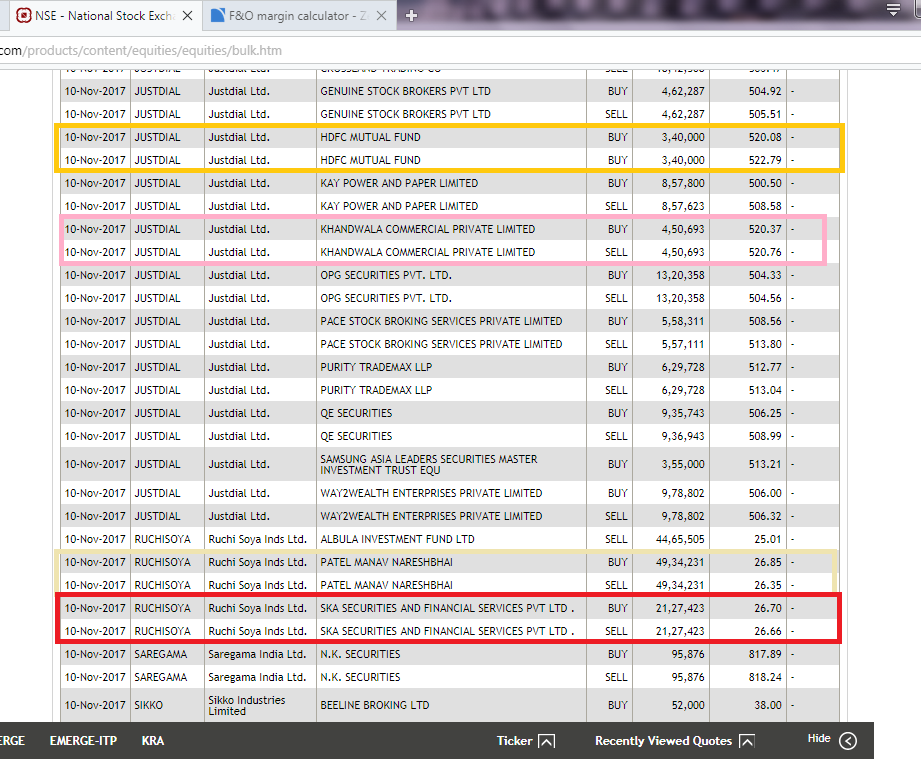 so its better to stay away from news based trades