The day started with SGX nifty soaring by more than 1.50, by morning 7 am I was sure this was going to be a huge bull run. The charts aren't revealing much today, however it is important to realize that the candle for today was red. The bears are strong.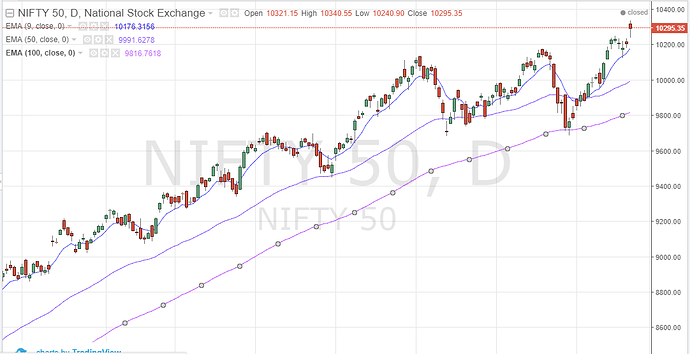 The PCR for Nifty November series is 1.19, that gives it quite a bit of upside prior to any major retractments. Today, I felt that the euphoria is going to be driven by the news that the government is recapitalizing the banks. But one must understand that the FII stands were bearish, I did not expect the nifty candle to end up in the green/white. There is an inherent sense of weakness in the underlying markets, even though it is masked very well by the macroeconomic news and the street's reactions to announcements. 10,300 is where I feel the resistance is going to be.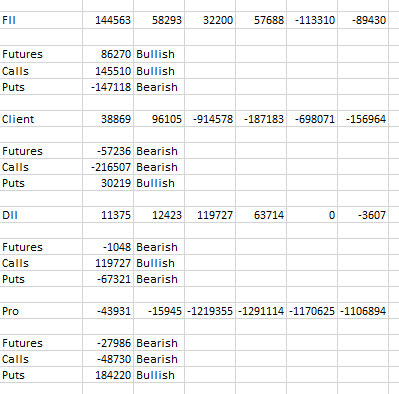 The FII data is neutral. I suspect a correction on the cards.
Disclaimer: This post is for discussion purposes. Do not use it as investment advice.