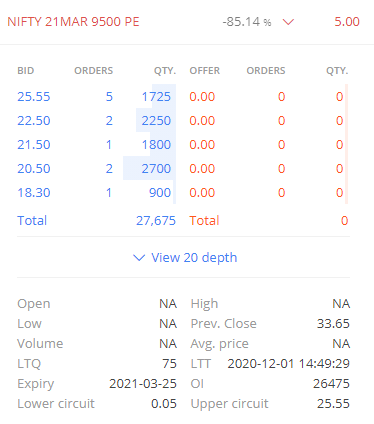 there's some issue here. due to faulty circuit limits nobody can sell this contract. @siva
Don't think any issue, did you try placing order within circuit limit?
yes i did. even the ltp shown 5 is incorrect as it cannot drop to 5 from 34 which was previous closing. it's giving circuit limit error & possibly that's the reason there are no sellers today.
Yesterday at 2.49 PM one lot traded at 5rs. As it is far month contract and very less liquidity exchange assigned the settlement price and circuit limit based on theoretical price. This is a risk in the far month contract.