Team,
Found that the ALGO is not correctly plotting in the chart.
There is some mismatch.
Explaining below -
Algo I used -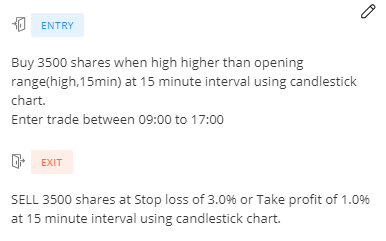 I need to BUY above the OHL range of 1st 15 min candle of the day. And book profit @ 1% tgt.
But in doing so I am finding below trades for HINDALCO18OCTFUT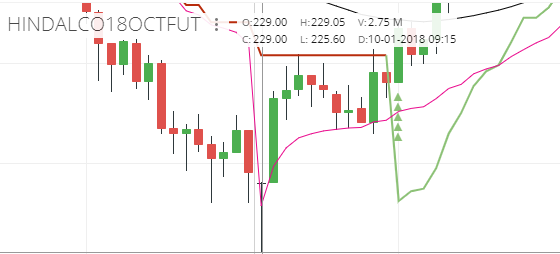 BUY SHOULD HAPPEN ABOVE 229.05.
but the 1st trade executed @233.20.
It should not be generating so many trades in a DAY right?
What mistake am I doing?
Please help me.
Reference trades have been given below for your reference -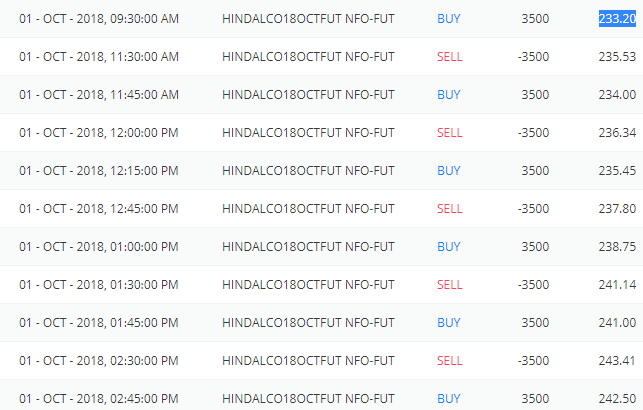 Regards,
Kalpana