Who is doing what here.
https://tradingqna.com/u?period=all
Congrats @portfolioplus911 you are most helpful to the members here.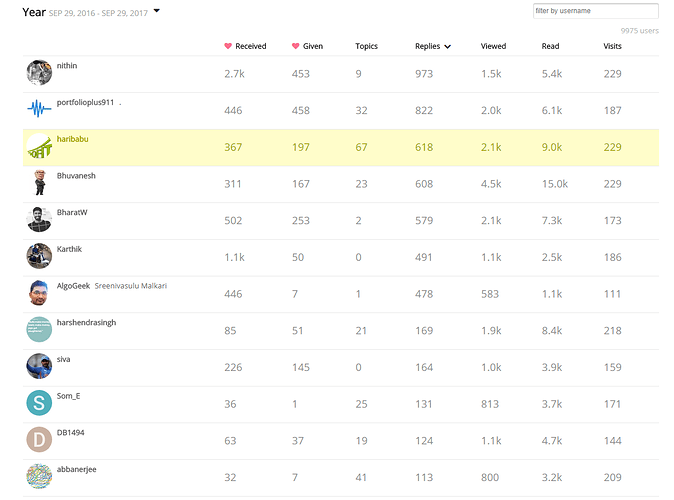 Thanks @haribabu
Been active on this forum since December 2015.
When the Profile was created, did not expect this journey to last this long.
This forum has been a valuable source for information sharing on the Indian trading scenario.
I am a follower of your posts too, you have an very indept insight about the stock market .






























Now don't tell me that laughing is also anti-social violation of community guidelines.
Hopefully, my contribution will go up significantly higher over the coming days!
As they say in Arabic "Insha-Allah". Amin/Amen. Tathashtu.