HI,
I am trading in Banknifty F&O using Pi. Since Monday i am noticing a delay in the 1 Min chart data.
For example, the 1 min candle for 13:37 PM starts at 13:37:05 PM instead of 13:37:00 PM.
The candle for 13:36 PM was ticking until 13:37:04 instead of ending at 13:37:00.
I have attached screenshots to understand the problem better. 5 seconds is a big delay for scalping.
This delay is causing slippage while placing market orders in both BUY/SELL.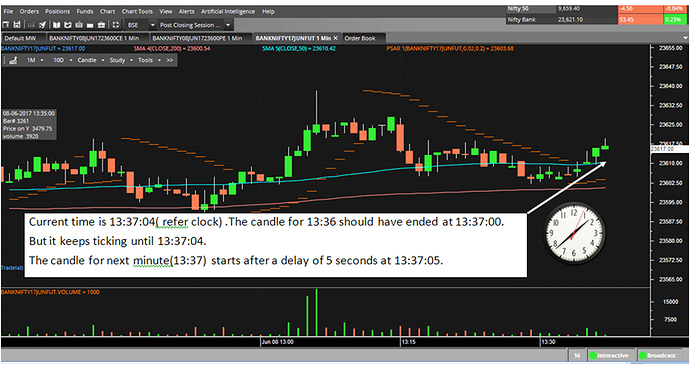 Any solution to prevent this delay?