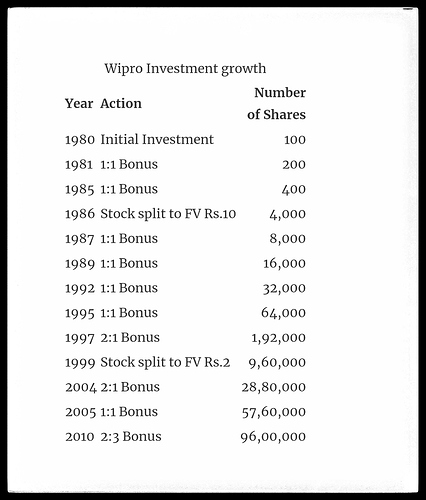 https://www.google.co.in/amp/s/getricher.in/2014/investment-of-rs-10000-to-rs-535-crores-in-34-years/amp/
Full Article…


check infosys , motherson sumi
anybody following the same investment philosophy today will probably eat grass in the end.
Is there any story where someone really held on to these stocks for 34 years?
THEY ALL FALL DOWN ! It only looks simple but its actually complex.

Check ADAG companies… It's not always fairy tale.