I wanted to make code for close crossing up/below Bollinger Band MA. for which i tried this code with 4 scrips. Bankbaroda, bhel, tatasteel & ongc.
CLOSE > BBM(CLOSE,14,2,EXPONENTIAL)
it gave me wrong signal (in case of BHEL & TATASTEEL) even though CLOSE was not  anywhere near BBM.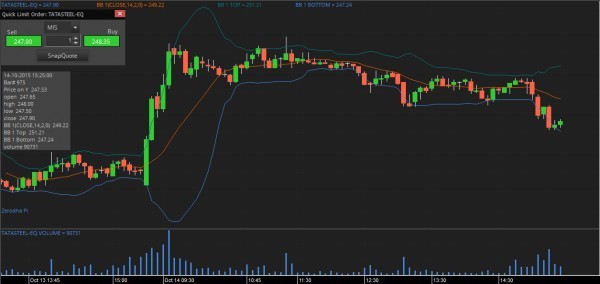 Is my code OK for what I am trying to find. in fact i wanted to code for crossover of CLOSE up/below BBM. but the script is showing error. Even the script(not crossover but Bollinger Band Strategy) as it is taken from EA is also showing error. Why it is so?