You can now easily share your Kite basket orders with others. Basket orders can be downloaded in form of a shareable file which you can send to your friend. The option to export the basket is available in the basket creation window on Kite.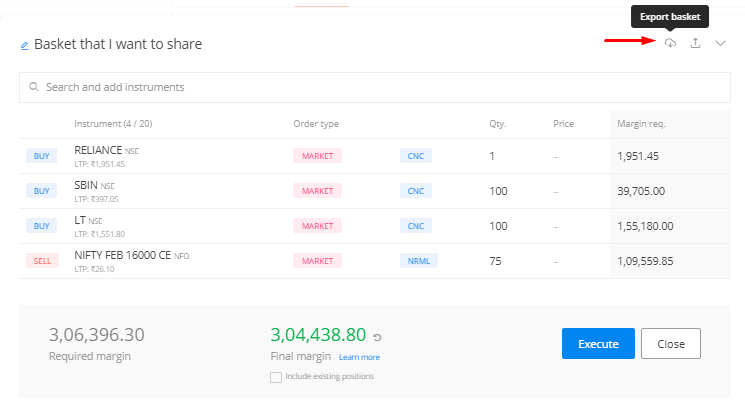 Once the file is shared, it can be imported by the receiver of the file by creating a new basket & selecting the import option: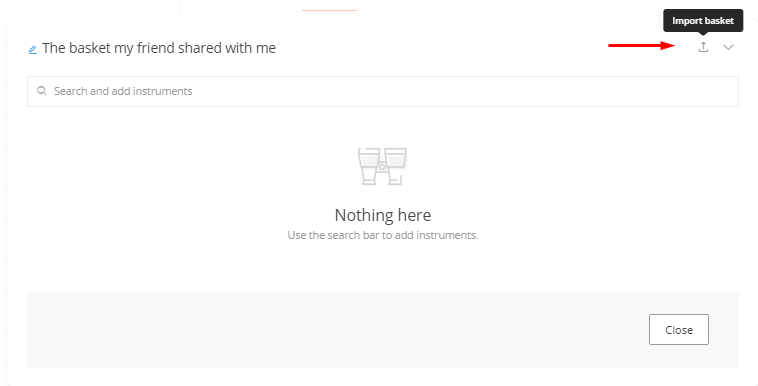 The sharing feature is only on Kite web right now. Check this article for more details.