The markets seem pretty happy these past couple of weeks. The NSE mid and small cap indices are up around 8% and 11%. Even Nifty 500 the broadest gauge of the market we have is up about 5%.
Here's the one month chart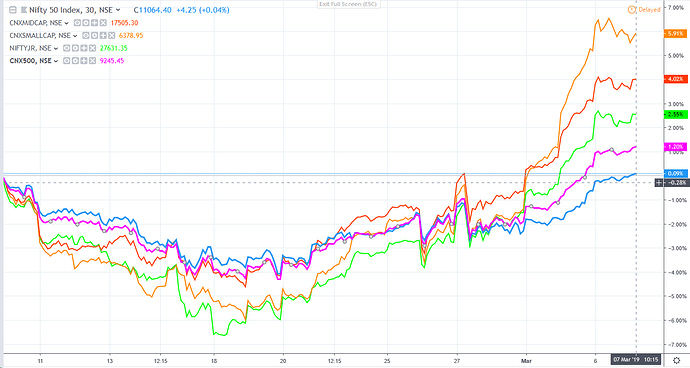 Here's the last 1 year chart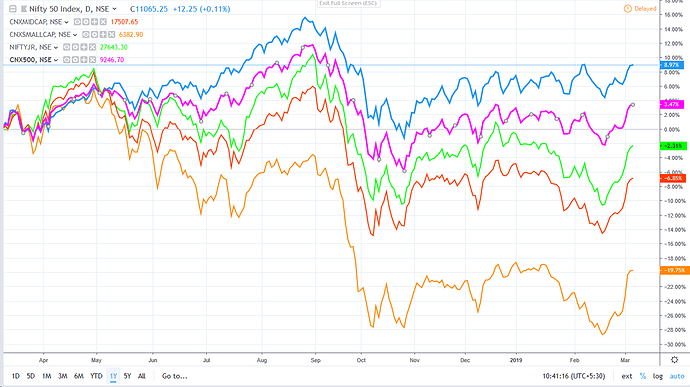 What do you think, will the rally fizzle out? How are you trading this?