I found this interesting data point which can be seen in the chart below which says about New all time highs in Nifty in an year :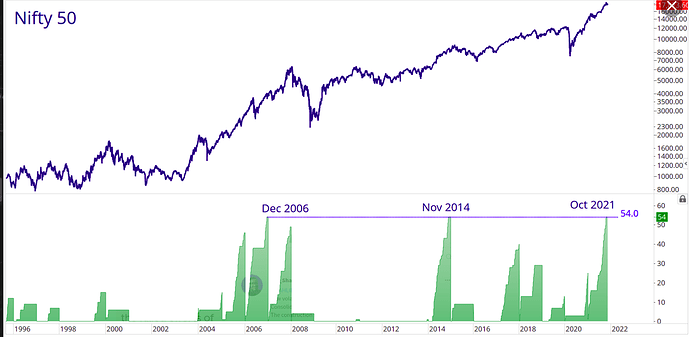 Source : Stocktwits India
All time highs so far :
2021 (till now) - 54
2014 (peaked in December) - 54
2006 (peaked in November) - 54
It surely seems like an interesting data point. Have we made a short term top for the year 2021 or will we get to see 55th All time high mark and create fresh history this year? what do you think?