CAMS filed it's DRHP ahead of its IPO. It is a Registrar and Transfer Agent for Mutual Funds and has about 70% of the total market share.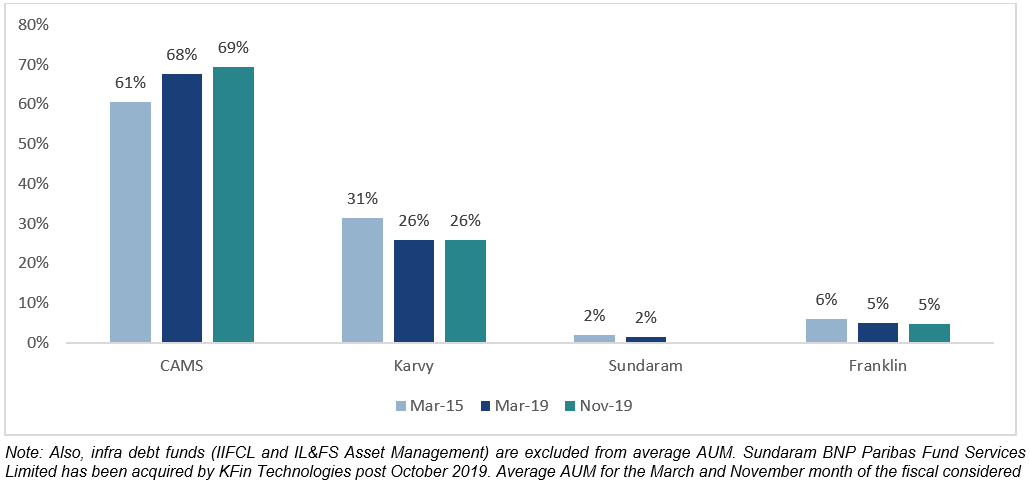 CAMS is looking to raise between Rs 1500-Rs 1600 crores which would value the company at Rs 6000 crores. The entire IPO is an offer for sale by existing shareholders where up to 4,144,600 Equity Shares are offered for sale by Great Terrain, up to 6,099,876 Equity Shares by NSEIL, up to 944,724 Equity Shares by Acsys, up to 487,600 Equity Shares by HDFC and up to 487,600 Equity Shares by HDB Trust.
CAMS Business Verticals: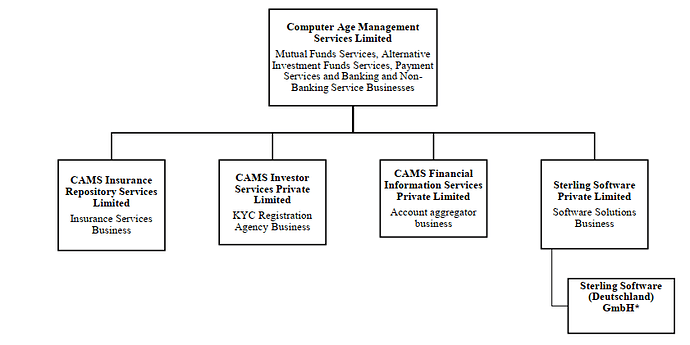 Shareholding Pattern:

Great terrain is an affiliate of Warburg Pincus and NSEIL is a subsidiary arm of NSE.
How do I apply to the CAMS IPO?
You can apply to the CAMS IPO on Console using any supported UPI app. Once you have entered your bid on Console, you will receive a mandate collect request on your UPI app. On acceptance of the mandate, the bid amount will get blocked in your bank account. Read more.