ICICI Mutual Fund has launched the ICICI Prudential NASDAQ 100 Index Fund. The NFO opens on 27th September and closes on 11th October.
About the fund
The fund is not a FOF, unlike the other Nasdaq 100 funds that are available. The fund will invest directly in the underlying stock. It will track the Nasdaq 100 index.
Index methodology
Nasdaq 100 is a modified market capitalization-weighted index. It consists of 100 of the largest Nasdaq-listed non-financial companies. The index is rebalanced quarterly.
Nasdaq 100 composition
Sector breakdown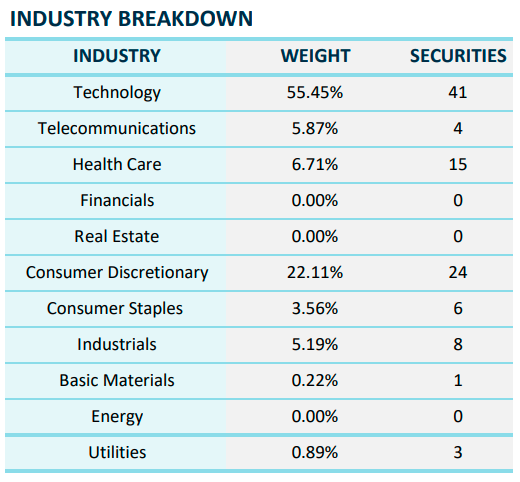 Top 10 stocks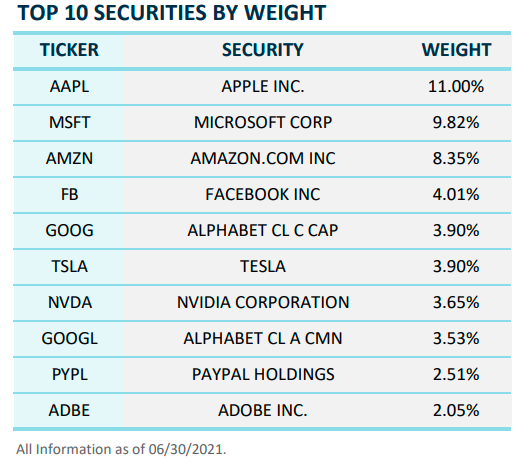 Valuations
Nifty 50 PE is currently at about 27.16, and the dividend yield is about 1.16.
Performance
Typically, you see numbers like this, and for the past decade or so, the US markets have done phenomenally well. In fact, they've beaten everything else black and blue.
But that won't always be the case. Take the decade between 2000 to 2010

The US markets did nothing post the dot-com crash.
But if you change that from 2010 to date, Nasdaq 100 looks like a straight line.

Let's look at the drawdowns.
Look at the dot-com crash from 1999 to 2002. Nasdaq fell about 80%. It took 15 years for Nasdaq to recover back to those levels. International diversification doesn't mean you always get high returns. Diversification, on the contrary, can reduce returns. Since the 2010s, the tech giants like the FANGM stocks have dominated US indices and have propelled them higher. By most reasonable measure, the US markets are richly valued. Of course, this isn't a straightforward assumption given the record low-interest rates.
But if you are investing solely based on past returns, you'll most likely be disappointed. It's better to have reasonable returns expectations from international funds going forward.
The case for investing globally
Having said that, there's a case to be made for investing globally.
US companies are also exposed globally, which is like indirectly investing globally.
Indian markets are still dominated by old economy stocks. We don't have representation of new and emerging tech companies.
Rupee depreciation of 4% annually adds to INR returns.
Investing internationally is also a hedge against geopolitical risks. Let's say if India has serious crises then if you have 100% exposure to India, you are fully exposed to single country risks.
You can invest in the NFO here