Exactly, do u have any idea about this and
who is responsible for this
not all the ticks are used to generate the OHLC charts …
days low according to nse site is 566.65 , but its not shown even in NSE chart …
infact in NSE chart , it doesnt show anything below 580 , but there is a spike at arnd 9.30pm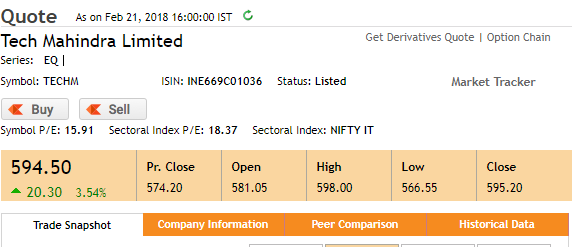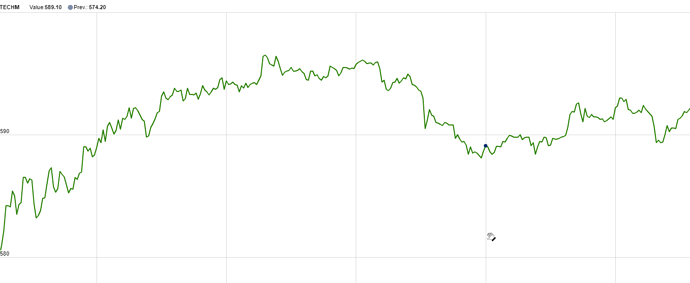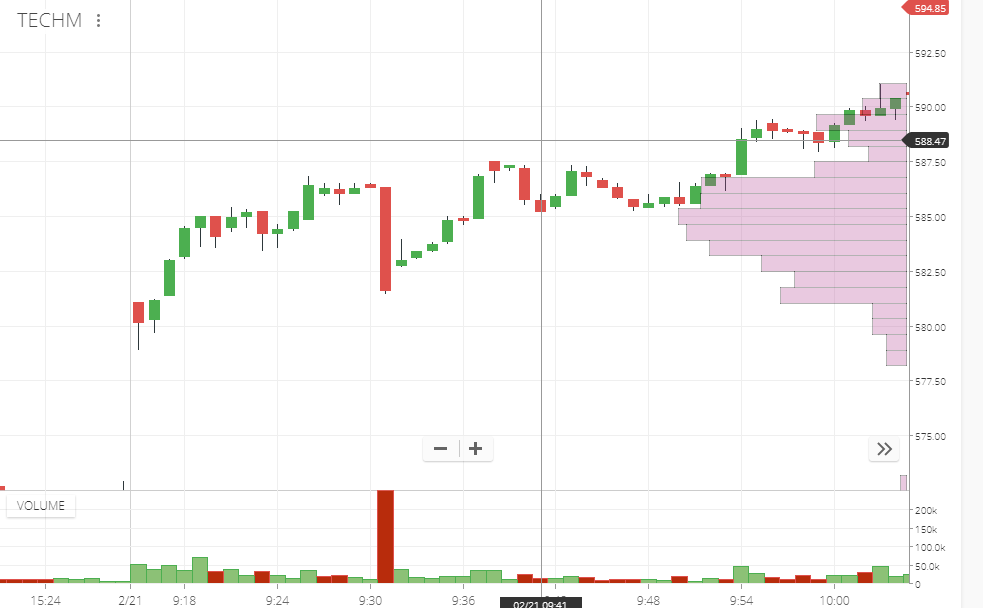 Its algo bro

stoploss eater algo…
whatever , but blaming zerodha is ilogical

Bro I must say this BO CO concept is meant to make naked small retailer like us… And if this is not enough algos and these so called stock analyst who are paid by operators all always there



I remember last month one analyst on CNBC gave call to buy tamo at cmp which is 403 with target of 413 and SL 398 and after 15 min tamo went 397 for 2 3 min and than headed toward 410…


The problem with BO /CO is that it is a high risk trade in guise of money management. Look, it has stop loss!!!
It causes novice traders to eat bigger than mouth and lose.
It was clearly a Volcano pattern at 9:30. The one who knows would have recovered all the losses and made decent profits. But most of the time these newbie wannabies would be in Shock and PTST.
not all the ticks are used to generate the charts … in bse low is 569.35 …
surely there is a very sharp drop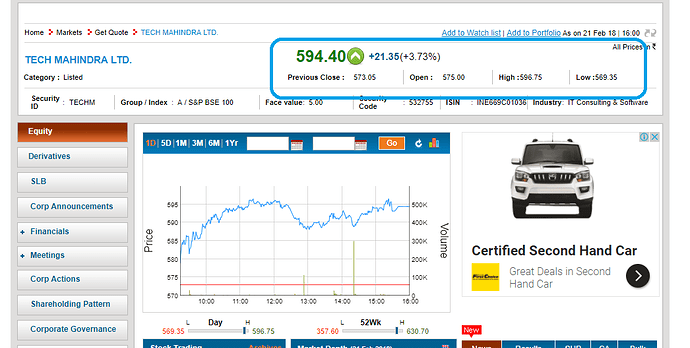 is there any technique to avoid this type trade??? i think we should avoid trading in high volatile stock where leverages are low …Am i right???
You can verify your trade here at NSE.
I also had same problem long time back but never got a convincing revert from Zerodha
This is one of the most common queries, answered below
Dear Kethan,
Some errors cud have been avoided from your side
Never trade in side first 30 mins, during that time bid & ask gap wl be huge due to which stop loss get hit.
2.Tech M is not that liquid counter, fixing sl is not that easy.
3.If you want to trade , then take Sl + Bid ask gap which is not possible in first 15 mins to assume due to high volatility.
Hope you will be careful in future trade.
Regards
How to know which stock is liquid counter??
3.How to calculate bid ask gap???
Please help me…
Thanks for ur wonderful advice, actually I am a new trader, so that's why didn't much about this.
I will keep this thing in my mind
It's simple in liquid stocks , bid and ask will be very close to each other.
2 Nobody can calculate bid ask gap, as said earlier after first 30 mins the gap so stabilize to some extent, then add approx value to your sl.
Hope you got the answer.
Regards
True, this is the algo at work.
New cases everyday.
Its always the small guy that gets burnt