Hi Guys,
What's your view for tatasteel?
1300 seems good support imo.
@Nidal Nifty Metal Index very soon Breakout … Check Chart :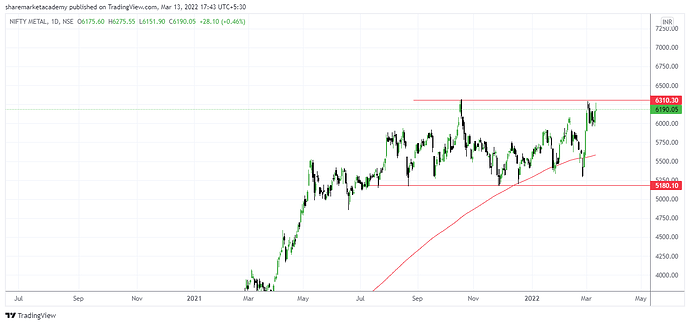 Oh… i purchased 1300CE Tatasteel march expiry since I'm also bullish on steel stocks specially tatasteel
Can you also share your views for Tatasteel
TATASTEEL is in an uptrend with increasing volume , i assume it has to close above the weekly high of 1339 a resistance level for TATASTEEL to reach 1441&1500, One thing to keep in mind that Ukraine war effect is positive on Steel demand, but FIIs continued their selling , i assume Nifty action is just a bounce and will resume its downtrend.