One of our most popular requests, tradingview charts are now available on Kite. As a user you will have option to switch between chart IQ (which we were using until now) and Tradingview. We will use this section on tradingqna to answer all your charting queries on both the platforms. Option to choose the charting provider will be soon available on Kite mobile as well (on Kite 3 which will be launched soon).
Go to My profile and select on type of chart.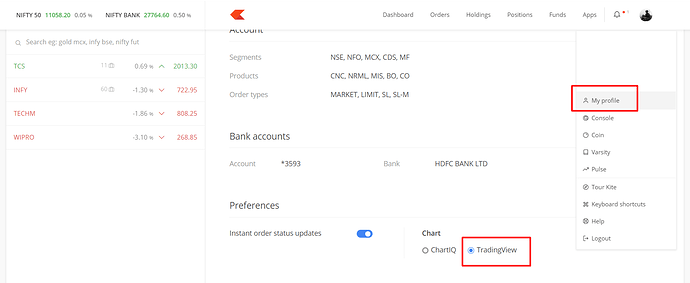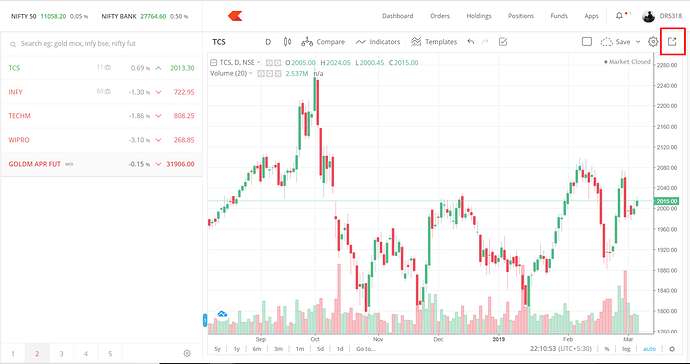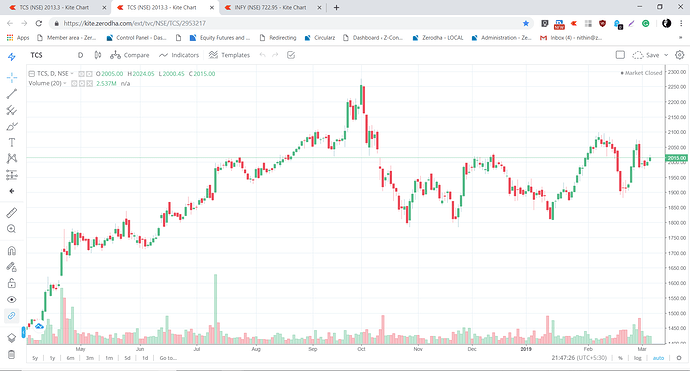 Hoping that you will all like the added flexibility. TV charts are still in beta, if you spot any issues, do let us know here.
@Karthik has put up few of the features available on TV on a Varsity chapter.