I squared off my currency options before expiry. But I would like to know how much I gained / lost by closing early versus letting it go for settlement. For that I need the expiry rate.
I checked NSE's website, but the rate show there as of now (Saturday morning) is there since yesterday (Friday) morning i.e it has been the same since the options were still trading of Friday and now - when the options are already settled. So how does one know what reference rate was used for the settlement?
https://www1.nseindia.com/live_market/dynaContent/live_watch/curr_der_stock_watch.htm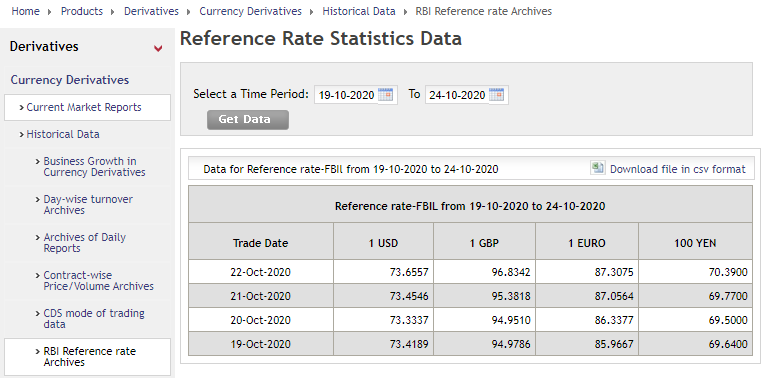 Also I saw no change in the rate at 1:30 PM on Friday - the supposed time at which the Reference Rate is updated.
Can someone please explain?