This stock is performing very good and company have unique business model , check it out guys.
Vakrangee had a great run in 2017 as well. One of a kind.
How Vakrangee Turned From A Penny Stock Into A Rs 37,000 Crore Firm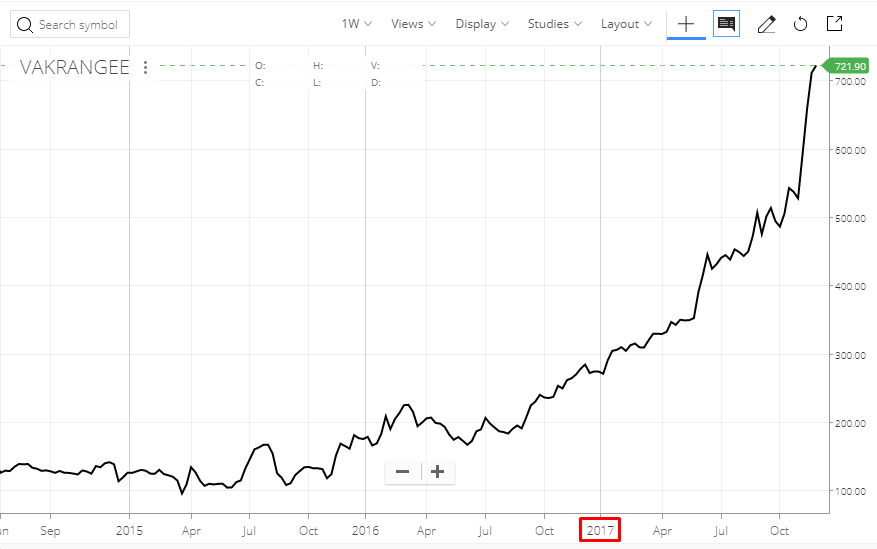 issue of Bonus share is coming is it right time to buy?
thanks
It is currently overbought. Most probably the scrip will see a dip after the bonus issue. i would suggest you to buy share at that time.
I don't understand why would you buy a stock for a bonus. Remember you aren't getting anything extra it's just you will have more shares, the value of which will remain the same.
You can buy it before bonus issue announcement. Mostly there will be a uptrend after the announcement.
i brought vakrangee when news of board considering bonus issue came out. i am currently sitting on good profit of rs150 per share. I am planning to sell this before the bonus issue.
Bonus record date:23-12-2017
When can I see bonus shares in zerodha account?