A thread for discussing all your trades, strategies, ideas, news, stories, etc.
---
---
A quick recap of market performance in the week gone by;

Nifty and Sensex took a breather last week bringing two week rally to an halt, which saw markets gain over 6.5%. For the week, both indices ended marginally lower with Sensex dropping 0.9% and Nifty, 0.8%.
---
Here's how major sectors fared over the past week;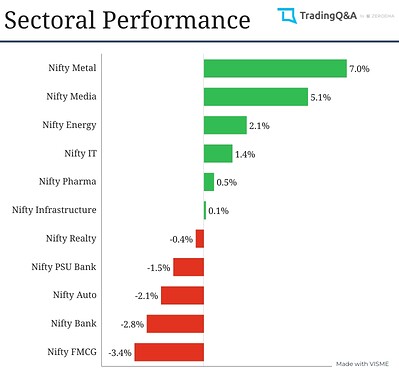 ---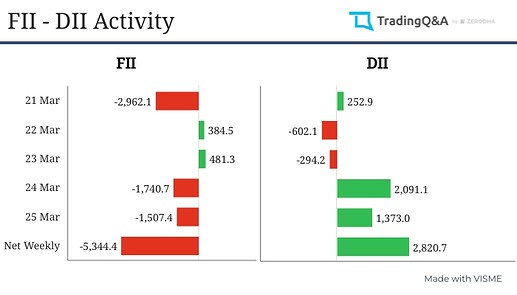 ---
---
A look at performance of major global indices in the week ended March 25.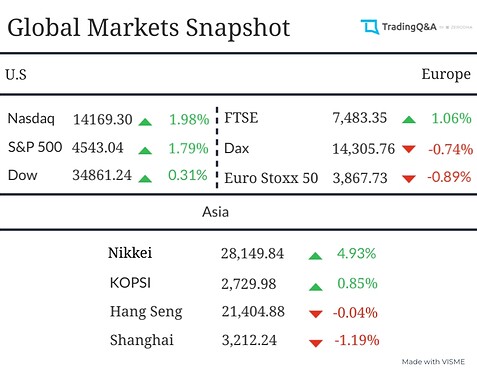 ---
---
Things to watch out for in the coming week:
After Ruchi Soya FPO kicked-off action in primary markets two more issues will be open for subscription. That of Uma Exports and Verenda Learning Solutions. Details below

---
Key economic events for the week;
| 28 Mar | | | 29 Mar | | | 30 Mar | | | 31 Mar | | | 1 Apr | |
| --- | --- | --- | --- | --- | --- | --- | --- | --- | --- | --- | --- | --- | --- |
| | | US | Consumer Confidence (MAR) | | Japan | Retail Sales (FEB) | | India | Fiscal Deficit (FEB) | | India | Auto Sales (MAR) | |
| | | | Job Openings (FEB) | | US | Nonfarm Employment (MAR) | | | Industrial Output (FEB) | | Eurozone | Manufacturing PMI (MAR) | |
| | | | | | | GDP Estimates | | Japan | Industrial Production (FEB) | | | CPI Inflation (MAR) | |
| | | | | | | | | China | Manufacturing PMI (MAR) | | US | Nonfarm Payrolls (MAR) | |
| | | | | | | | | | Chinese Composite PMI (MAR) | | | ISM Manufacturing PMI (MAR) | |
| | | | | | | | | Britain | GDP Estimates | | | | |
| | | | | | | | | Eurozone | Unemployment Rate (FEB) | | | | |
| | | | | | | | | US | Jobless Claims | | | | |
| | | | | | | | | | Personal Spending (FEB) | | | | |
| | | | | | | | | | | | | | |
---
---
What are you looking forward to in the coming week? Share below