A thread for discussing your trades, strategies, ideas, news, stories, etc.
---
---
Here's what the markets were up to in the week gone by;

Benchmark indices snapped their five-week winning streak in the week ended 26th August. Nifty ended the week down by over 1.1% while Sensex declined by over 1.3%.
On the sectoral front, Nifty IT was the top dragger as the index slipped around 4.5% in the week, this was followed by Nifty Pharma, down by 1.7%. PSU Pank index was the top weekly performer, gaining 4.4%.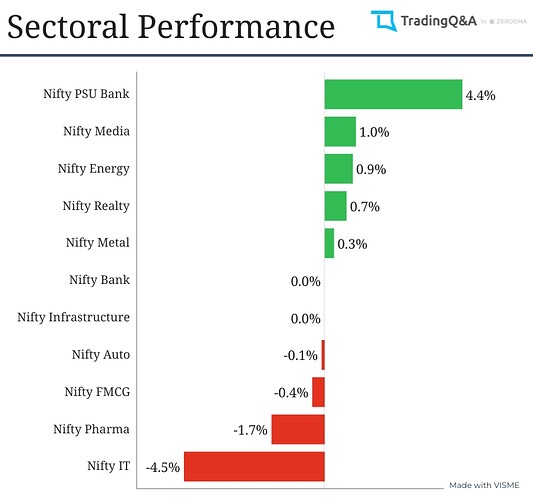 ---
---
The US markets cracked over 3% on Friday after Fed Chairman, Jerome Powell's comments that the Fed will not be easing its stance anytime soon and will continue its tough stance against inflation, at the Jackson Hole symposium. For the week, the US markets ended down by over 4%.
Here's how the major indices fared over the previous week;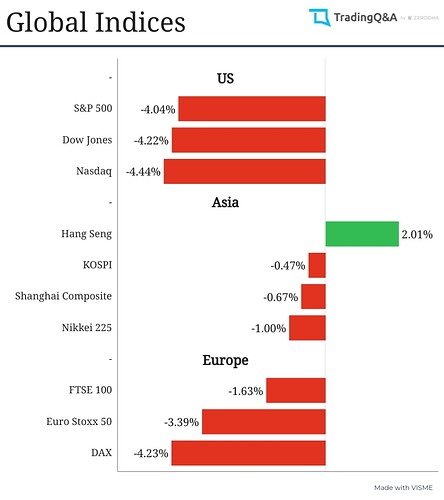 ---
---
Things to watch out for in the coming week;
Key macroeconomic events to watch for;
| 29th August | | 30th August | | 31st August | | 1st September | | 2nd Spetember |
| --- | --- | --- | --- | --- | --- | --- | --- | --- |
| | US | Consumer Confidence (AUG) | India | GDP Growth (Q1 FY23) | Eurozone | Manufacturing PMI (AUG) | US | Unemployment Rate (AUG) |
| | | | | Infrastructure Output (JUL) | | Unemployment Rate (AUG) | | Nonfarm Payrolls (AUG) |
| | | | China | Manufacturing PMI (AUG) | US | ISM Manufacturing PMI (AUG) | | |
| | | | | Non-Manufacturing PMI (AUG) | | Jobless Claims | | |
| | | | | Composite PMI (AUG) | | | | |
| | | | Eurozone | CPI Inflation (AUG) | | | | |
| | | | US | Crude Oil Inventories | | | | |
So, what are you looking forward to in the coming week? Share below and join the discussion